Simon Cowell has revealed what pushed him to sack Cheryl Fernandez-Versini as a judge on the American version of 'The X Factor', leading to a public falling out between the two of them.
Cheryl was initially announced as one of the judges on 'The X Factor' when it first headed Stateside in 2011, but after a few days on the panel she was famously sacked in favour of Nicole Scherzinger, who at the time had been acting as a presenter on the show.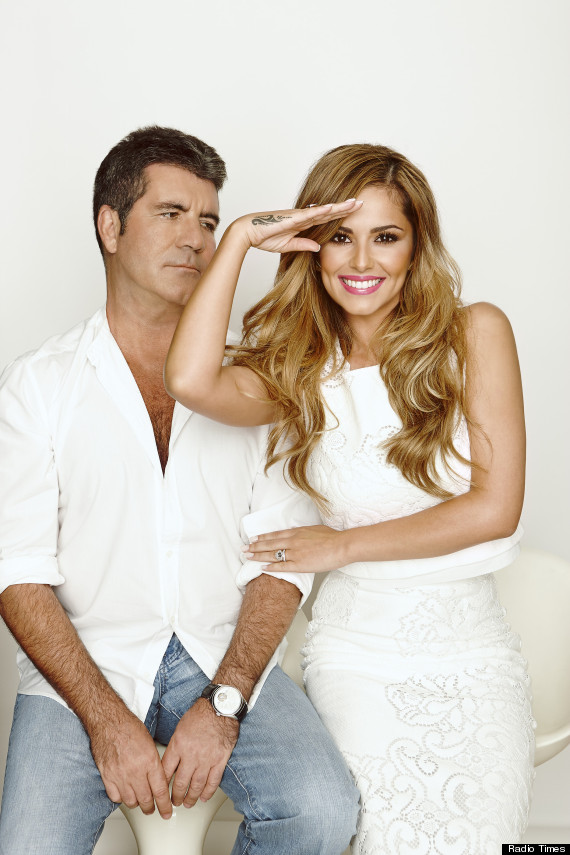 Cheryl and Simon
Opening up in the new issue of Radio Times, Simon discusses what provoked his decision, and it seems those infamous purple trousers may have been her downfall after all.
He explains: "When I saw her I didn't recognise her. Literally. The hair and outfit were crazy. Just totally crazy.
"She'd put on a bit of weight, but not loads. That wasn't the issue.
"The only way I can describe it is that it wasn't Cheryl sitting in that seat. She'd lost her confidence."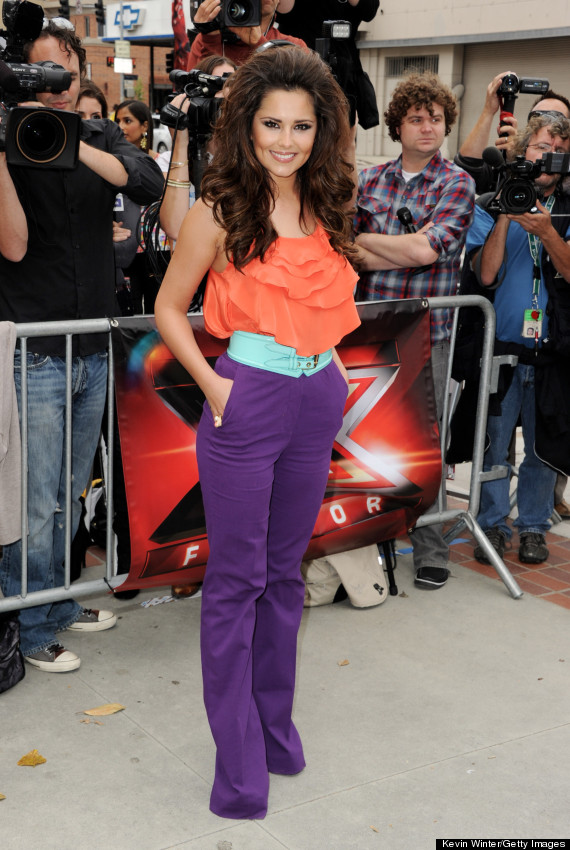 Cheryl's controversial fashion choice
What a charmer, eh? Remember, readers, purple trousers cost jobs. Think twice before you splash out on those flares.
Meanwhile, Chezza recently revealed that she thinks Simon was "right" to sack her from the American series, though that didn't stop her flipping out at the time and sending the music mogul an expletive-laden text message, reading: "F**k the orange and purple outfit. F**k the big hair. F**k the UK X Factor. F**k you all. I hate you."
While they may now have put their past feud behind them, it sounds like the pair are still struggling to see eye to eye now that they've both returned to 'The X Factor', with Cheryl telling the audience during the audition stages she was going to "give [Simon] a slap".
You can catch both Simon and Cheryl back in action when 'The X Factor' returns to our TV screens on Saturday, 30 August.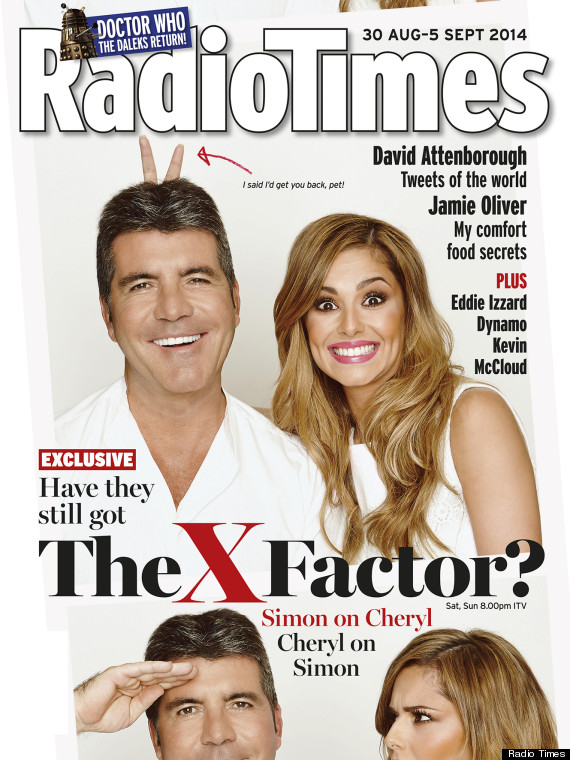 Read their full interview in the new issue of Radio Times, out now.
20 Best 'X Factor' Auditions
Her performances later in the contest might have made her a polarising figure, but after Cher Lloyd's first audition she proved she had something special, and bagged herself a legion of fans.

Simon Cowell said it himself, Danyl's performance of 'With A Little Help From My Friends' was the "best first audition" he'd ever seen. Too bad it was performed in a pair of cargo shorts really, isn't it?

One of the most controversial moments in 'X Factor' history came when Cheryl Cole decided not to put Gamu through to the live shows, in favour of Katie 'Parasol-Twirling' Waissel and Cher 'Lost My Voice But Put Me Through Anyway' Lloyd, but let's remember happier Gamu-related times, shall we?

Proving he had potential even then. And we're not just talking about his hip-shaking.

"I think that I'm a bit too old for it all now", says Sam, before meeting the judges for her first audition. If only she knew, eh?

It wasn't just the promise of free biscuits that wowed the judges when Craig took to the stage (though we're sure that didn't hurt either).

Ella Henderson won over the whole public when she performed her own original song at her first 'X Factor' audition. She may not have won the competition, but her debut release was one of the most hotly-anticipated 'X Factor' singles ever, and about a hundred years after leaving the series, she finally topped the UK charts with 'Ghost'.

When One Direction were barely even a twinkle in Simon Cowell's eye, Liam Payne gave the judges - including, bizarrely, Natalie Imbruglia - this 'Bublé Lite' rendition of 'Cry Me A River'.

Misha more than made up for her sob story - seriously, 'X Factor producers, enough! - with this audition piece that got the judges up on their feet. How do you make Aretha Franklin's 'Respect' even more sassy? With a rap, of course!

Before he became an explosion of glitter, feathers and sequins, Johnny won over the panel with this charming rendition of 'At Last'.

JLS did a great job of showing exactly what they were about right from the word 'go', and they went on to become one of the biggest success stories in 'X Factor' history.

Diana became one of the early favourites to win series five of 'The X Factor' thanks to this rendition of Damien Rice's 'The Blower's Daughter'.

When you've even got Simon Cowell singing along in his seat, you know you've done something right. That scarf, though...

Alexandra's emotional audition gave her a great start to her 'X Factor' journey, eventually scooping the title of winner, thanks in no small part to a duet a with a certain Mrs. Carter during the live finale.

D'awwww. "Winning battle of the bands really showed me that's what I wanted to do. I got such a thrill when I was in front of people singing." Just wait, Harry...

We're not usually a fan of acts who perform original songs at their auditions, but Lucy Spraggan's ode to "beer fear" is a definite exception.

Yes, yes we know. But it was alright at the time. Right?

Mary brought something a bit different to 'The X Factor' with this old school-style performance of 'I Who Have Nothing'.

This performance of 'Over The Rainbow' has gone on to become the quintessential 'X Factor' audition, with Leona going on to have one of the most successful post-series careers of any of the show's acts.

Voices of angels.