'The Great British Bake Off' will be missing TWO contestants in next week's programme, after the shock decision of Diana Beard to quit the show.
TV REVIEW: Great British Baker In Right Royal Flounce After Unjust Desserts
Viewers were left agog in last night's episode, as Diana's switch of the Baked Alaskas out of the freezer left Belfast lad Iain furious as his effort melted on to the table, a disaster he finished off by throwing it in the bin.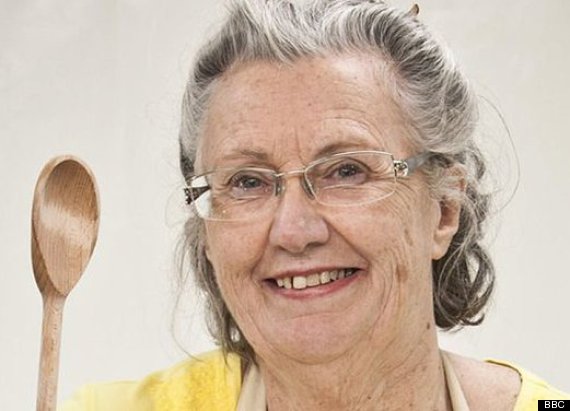 "I've been stitched up, haven't I?"
After Iain was eliminated from the programme, fans took to social media in waves, saying that Diana should have owned up to her actions, and Iain should have been given another go. In total, the BBC received 556 complaints.
Although the show's judges Mary Berry and Paul Hollywood were quick to defend their decision and stand up for Diana, along with presenter Sue Perkins, it seems Diana made the decision not to participate further on the eve of the next episode.
According to the BBC, her decision was due to illness and not related to 'BinGate'. The episodes were filmed in the spring.
Diana, a retired WI stalwart, was indignant about the events seen last night when she spoke to her local radio station this morning.
"We were 12 amateur bakers, no prize money involved. Why would I want to sabotage Iain's Baked Alaska?" she asked.
"Iain does not hold me responsible for his failed ice cream. I've been stitched up, haven't I?"
The internet has been quick to respond to the culinary controversy that has divided the nation...
Quite honestly, it's all been a bit of a Pavlova.
The Great British Bake Off 2014
Kate, 41, From Sussex Kate lives in Brighton with her five-year-old daughter. Last year, she baked 15 Christmas cakes and prides herself on rarely using recipes or weighing ingredients.

Iain, 31, From London Iain, originally from Belfast, is inspired by his passion for travel.

Enwezor, 39 From Hampshire Enwezor taught himself to bake in the last 3 years. Born in North London, he now lives in Portsmouth with his wife and four children.

Martha, 17, From Berkshire Martha is the Bake Off's youngest ever contestant. She's currently studying for A-Levels and hopes to become a Food Scientist.

Norman, 66, From Scotland Norman joined the Merchant Navy at the age of 19, bit his father and brother were bakers. He's hoping to bring back traditional Scottish recipes.

Richard, 38 From London Richard made his own wedding cake - in the shape of the Millenium Falcon from 'Star Wars'.

Luis, 42, From Cheshire Luis describes himself as an "inventive baker" and uses honey from his own bees in his creations.

Nancy, 60, From North Lancashire She grow vegetables, rears guinea fowl and "grows her own turkeys for Christmas" in her garden.

Jordan, 32, From Nottingham IT manager Jordan calls himself a "nerdy baker". He has been baking for the last three years.

Chetna, 35, From Kent Chetna was born in India and moved to the UK with her husband in 2003. She combines her mother's traditional recipes and flavours with British baking styles.

Diana, 69, From Shropshire Diana joined the WI at the age of 12 and became a WI judge when she was 20 years old. Watch Out, Mary!

Claire, 31, From Cheshire Claire has been baking she was 11 and her mother and grandmother are both wedding cake decorators.