The Only Way is Essex star James 'Arg' Argent's triggered a missing persons appeal Saturday - because he went to the wrong airport, his father has said.
Police were growing increasingly concerned for the welfare of the 26-year-old, best known as Arg on the hit reality show, after he was last seen at around 3am yesterday at his home in Woodford Green, Essex.
But this morning his agent Neil Dobias confirmed that Argent was "safe and well".
He said: "He's been found safe and well. I'm not sure of any of the details but he's called home and spoken to his mum. I just know that he's safe and well."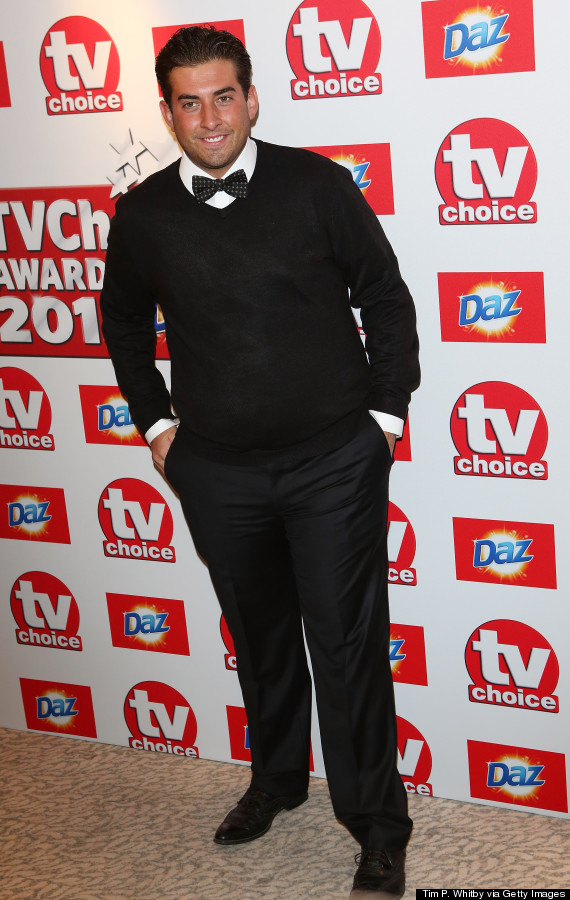 James 'Arg' Argent
Earlier, Mr Dobias said the reality TV star had left home at 3am yesterday morning but had failed to turn up at the airport to catch a flight for work abroad.
The reality TV star's his father, told MailOnline he may have gone to Stansted Airport in Essex while his agent waited at Gatwick.
"We had to report it because his agent was panicking, we were panicking, because we couldn't account for his whereabouts. We tried all his friends and none of them knew where he was.
"He's just phoned to say he had trouble with his phone and he's sorry to have caused everyone all this worry."
The hashtag #PrayForArg was trending on Twitter as concerned fans/sarcastic Britons voiced their concerns.
Please tell me the SkyCopter is in Essex #PrayForArg

— Joe O' Brien (@thisisjoeob) August 30, 2014
#PrayForArg - When a social media trend makes you want to go offline FOREVER

— Bex (@itsme_bex) August 30, 2014
If twitter was around in his day, we'd have found Lord Lucan in a few hours. #JamesArgent #prayforarg

— Dickie Greenleaf (@d_greenleaf82) August 30, 2014
Popular Arg shot to fame when he joined the Towie cast along with his best friend Mark Wright when the series first aired in 2010.
Since then he has seen his stock rise including collecting the show's Bafta Audience Award in 2011, amassing 1.4 million followers on Twitter and appearing on a host of chat shows.
In 2012, he completed the London Marathon in a little over six hours in aid of Cancer Research.
He is expected to appear in the next season of Towie due to be aired on new channel ITVBe in October.
Argent's most recent tweet was written on Thursday and in it he mentioned his ex-girlfriend and Towie co-star Lydia Bright.
Their will they/won't they relationship was the focus of the last series of the reality show.
He wrote: "I really miss my old pal @LydiaRoseBright will you hurry up and get back from Italy ASAP! #Needy x"
Meanwhile, this morning, former Towie star Sam Faiers tweeted: "We're all worried come home @RealJamesArgent"
Towie star Gemma Collins, who Arg has been romantically linked with on Towie, tweeted a message saying "Arg is ok", followed by multiple smiley faces.
Another name from the show, Georgia Kousoulou, tweeted: "Thank god. Arg is okay!!!"
Gemma and Arg's (still ongoing, we might add!) on-again/off-again "dalliances" have been the source of many an entertaining 'TOWIE' moment, but we have to say this clip from 'The Only Way Is Marbs' perfectly sums up everything we love about Gemma Collins. After Arg had made some pretty disparaging comments about her weight, Gemma unveiled her black swimsuit and told Arg: "You ain't never gonna get this candy." Of course, her rebuttal might have been slightly more impactful if he'd actually understood what she was going on about...

Although he's one of the show's biggest breakout stars, Joey Essex didn't actually join 'TOWIE' until the second season. This was the scene that introduced the world to Joey Essex and taught you basically everything you need to know about him - he looks in the mirror a lot and says the word "reem".

A venture into the great outdoors wasn't ever going to be your average trudge through the mud with the 'TOWIE' lot was it? Instead we got to see the likes of Harry Derbridge and Amy Childs - not to mention Joey Essex and Sam Faiers, who at this point were in the early stage of their relationship - trying out 'glamping' (that's 'glam camping' if you hadn't already figured it out, which actually seems a lot like normal camping but with a flowery tent and pink sparkling wine.

Back in 2012, producers thought they'd try something new and thus the first (and - thankfully - last) ever live episode of 'TOWIE' was aired. Based around the idea Arg was putting on a charity show, mixed with live drama broadcast from backstage, the whole thing was an awkward mix of long pauses, fudged lines and dodgy singing, proving once and for all that even if 'TOWIE' doesn't have a script, they should probably leave live improvising to the professionals.

You might remember in the first ever 'TOWIE' Christmas special, Arg tried to win back his ex Lydia by buying her a micropig. Unfortunately, that's not quite how it went down as it soon emerged he hadn't bought her a micropig at all - it was just a regular piglet who very quickly grew into a fully grown adult pig which she named Mr. Darcy. Not so glam, unfortunately.

The peaks and troughs of Joey Essex's relationship with Sam Faiers has undoubtedly been one of the main reasons 'TOWIE' has been such addictive viewing over the years. We enjoyed seeing them get together, we loved it when they got engaged, and we all collectively gasped at this scene when they finally decided to call it a day. Not necessarily one of the most uplifting scenes in 'TOWIE' history, but an important one nonetheless.

Another of the show's more touching moments came at the end of series 3, when we said goodbye to original cast member Mark Wright as he revealed he was "leaving Essex". Before he left we saw him say an emotional farewell to his ex Lauren Goodger, and wave off his best mate Arg before making his teary exit from the show. Of course, less than a week later he made his debut on 'I'm a Celebrity', which rather took the weight out of his goodbyes.

Honestly, the thing we love most about the 'TOWIE' lot is that they know how to put on a good party. To prove our point, here's one of their earliest shindigs, a fancy dress party in honour of Harry Derbridge's birthday. While everyone really gave it their all (Harry himself arrived dressed as Lady Gaga) our favourite costume has to be Nanny Pat showing up dressed as the Queen. Bow. Down.

Let's all be honest, though. Engagements are all well and good, and we all love to watch a party every now and then, but what we're really watching 'TOWIE' for is the arguments. Drinks-throwing, bitching, Lauren Goodger pushing Mark in a pool - they've all been brilliant dramatic moments. We have to say, though, our favourite 'TOWIE' argument has to be this one between Maria Fowler and Kirk Norcross, where he quickly loses patience and brands her an "extra". In the world of 'The Only Way Is Essex', could there be a worse insult?

And obviously no 'The Only Way Is Essex' roundup would be complete without this iconic scene from the show's very first episode. Long after the apocalypse has wiped out civilisation, all that will remain will be cockroaches, and this clip of Amy Childs giggling: "Always vajazzle safely. Well obviously, we're professionals."