Joan Rivers' family are considering legal action following the comedian's "botched surgery", according to reports.
Joan is currently thought to being brought out of an induced coma, which she was put into after her hospitalisation last week.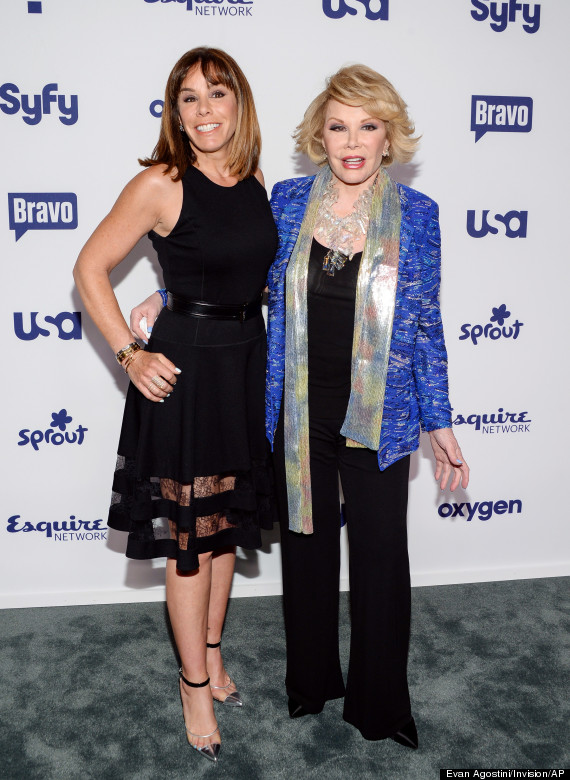 Joan and her daughter Melissa
Emergency services were called when Joan stopped breathing during throat surgery. The 'Fashion Police' presenter was rushed to an NYC hospital, where her family have been keeping a bedside vigil.
Joan's relatives are now apparently "hoping to hold someone responsible" and are considering whether legal action could be an option.
Joan is now being brought out of the medically-induced coma so that doctors can evaluate the damage, which may have caused damage to her brain.
Joan Rivers: Her 81 Best Quotes And Quips
SUBSCRIBE TO & FOLLOW UK ENTERTAINMENT