World leaders have condemned the attack on satirical newspaper Charlie Hebdo in France, an assault by three gunmen that left 12 dead and scores injured.
The attackers stormed the newsroom in central Paris and began firing indiscriminately on Wednesday morning. Witnesses told police that the gunmen shouted "we have avenged the prophet," according to Agence France-Presse.
The assailants, who were caught on film fleeing after the attack, remain on the loose. French interior minister Bernard Cazeneuve said a manhunt is under way to trace the perpetrators of the raid.
Cazeneuve said "all the means" of the justice and interior ministries have been mobilised to "neutralise the three criminals who have committed this barbaric act".
Below, global leaders react to events in Paris: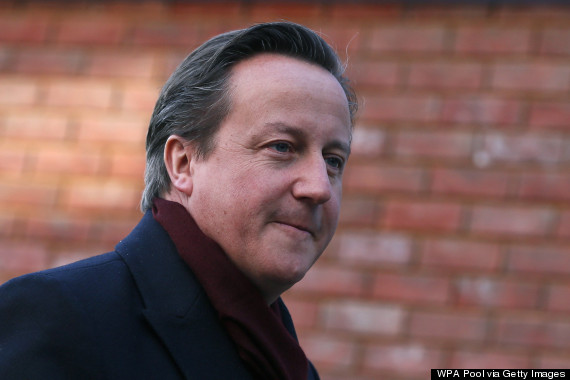 British Prime Minister David Cameron: "The murders in Paris are sickening. We stand with the French people in the fight against terror and defending the freedom of the press."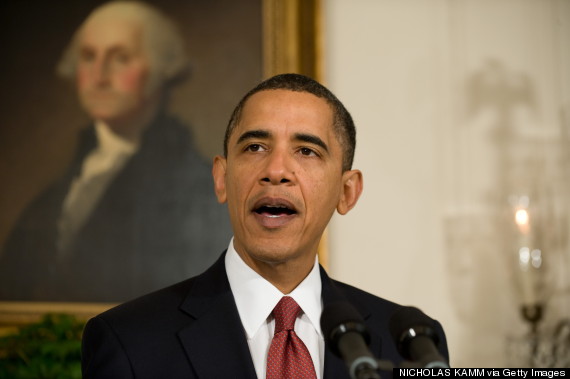 American President Barack Obama: "France, and the great city of Paris where this outrageous attack took place, offer the world a timeless example that will endure well beyond the hateful vision of these killers. We are in touch with French officials and I have directed my Administration to provide any assistance needed to help bring these terrorists to justice."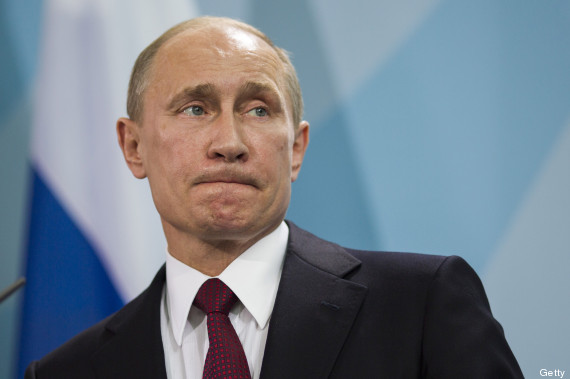 Russian President Vladimir Putin: "Moscow resolutely condemns terrorism in all its forms. Nothing can justify terrorist attacks."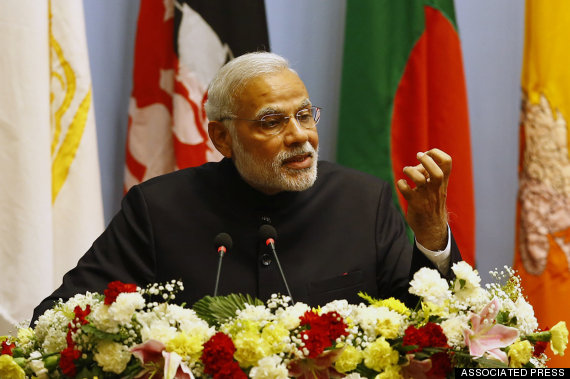 Indian Prime Minister Narendra Modi: "[A] condemnable and despicable attack in Paris. Our solidarity with [the] people of France. My thoughts are with [the] families of those who lost their lives."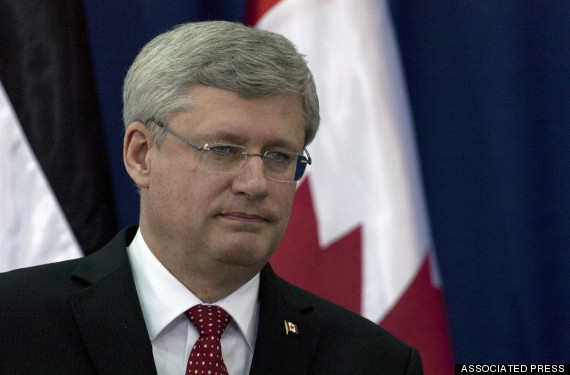 Canadian Prime Minister Stephen Harper: "I'm horrified by the barbaric attacks in France. Our thoughts and prayers are with the victims and their families."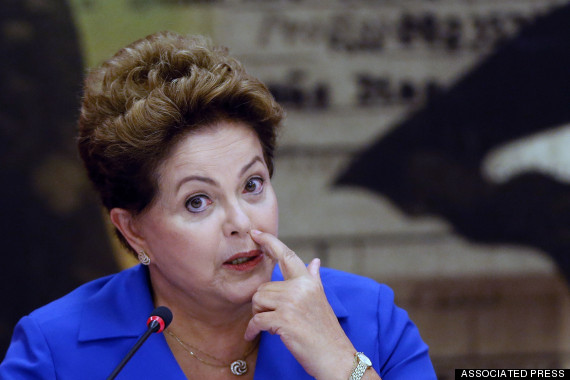 Brazilian President Dilma Rousseff: "It is an unacceptable attack on press freedom, a fundamental value of democratic societies."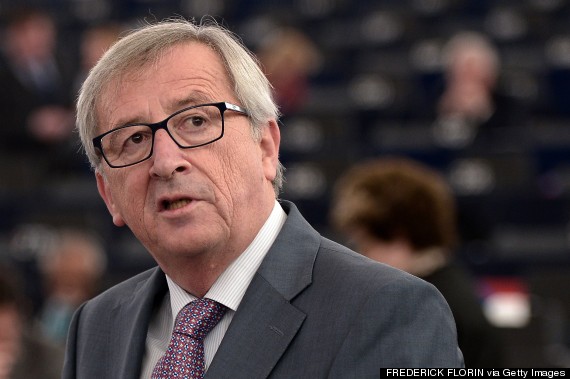 President of the European Commission Jean-Claude Juncker: "I am profoundly shocked by the brutal and inhumane attack on the Charlie Hebdo premises. It is an intolerable act, a barbaric act that concerns us all, as humans, and as Europeans. My thoughts go out to the victims and their families. I wish to express, both personally and on behalf of the European Commission, our greatest solidarity with France."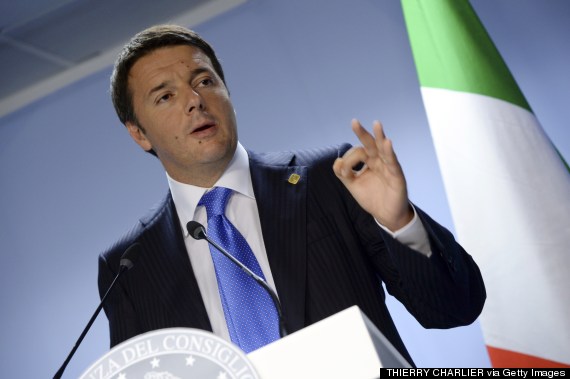 Italian Prime Minister Matteo Renzi: "Violence will always lose out against freedom."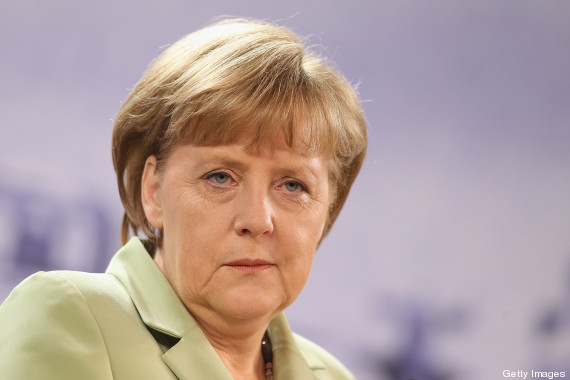 German Chancellor Angela Merkel: "I was shocked to learn of the despicable attack on the newspaper in Paris. I would like to express to you and your compatriots in this hour of suffering the sympathy of the German people as well my own sorrow, and convey my condolences to the victims' loved ones."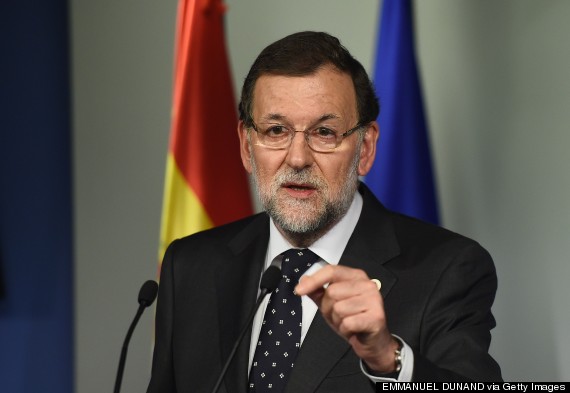 Spanish Prime Minister Mariano Rajoy: "My firm condemnation of the terrorist attack in Paris. My condolences and solidarity to the French people and the victims."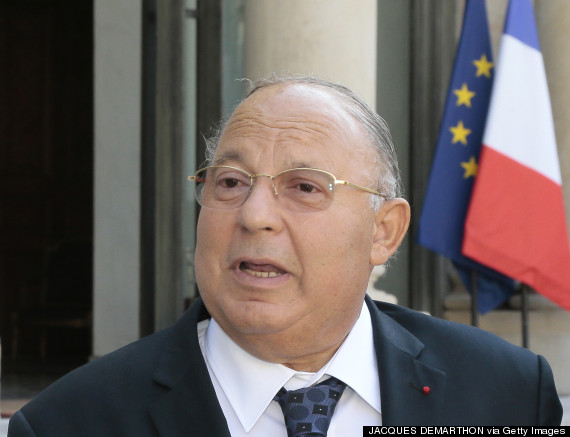 Head of the French Muslim Council Dalil Boubakeur: "We absolutely condemn such an act and we look forward to the authorities meting out justice. The [Muslim] community is dumbfounded by what has happened."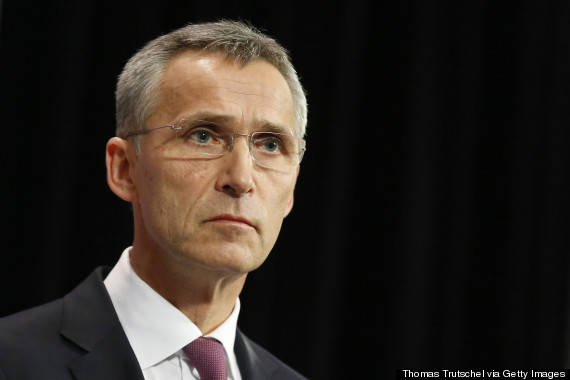 Secretary General of NATO Jens Stoltenberg: "I strongly condemn the terrorist attack at the office of the Charlie Hebdo magazine in Paris today. This was a barbaric act and an outrageous attack on press freedom."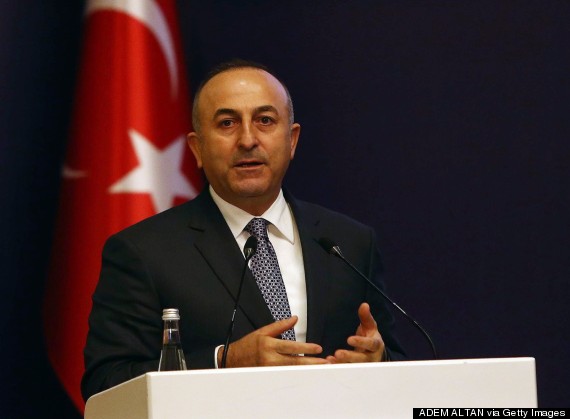 Turkish Foreign Minister Mevlut Cavusoglu: "Whatever is its reason or target, we are against all kinds of terror. People's freedom of belief should also be respected. It shouldn't be ridiculed or scorned. Islam is a religion of peace and it is not right to associate it with terrorism."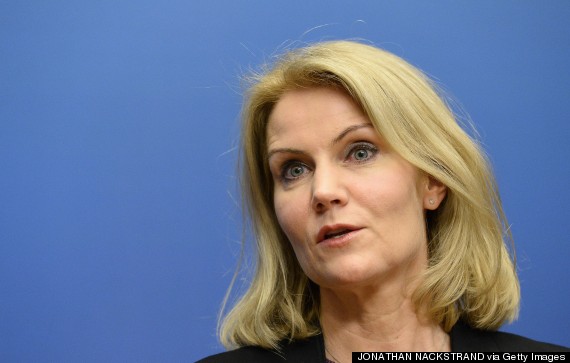 Danish Prime Minister Helle Thorning-Schmidt: "Completely defenceless and innocent people became the victims of what appears to be an attack on free speech. The French society, like ours, is open, democratic and based on a free and critical press. Those are values that are deeply rooted in all of us, and which we shall protect. "It is also those very values that make France a strong society that can withstand an attack like this."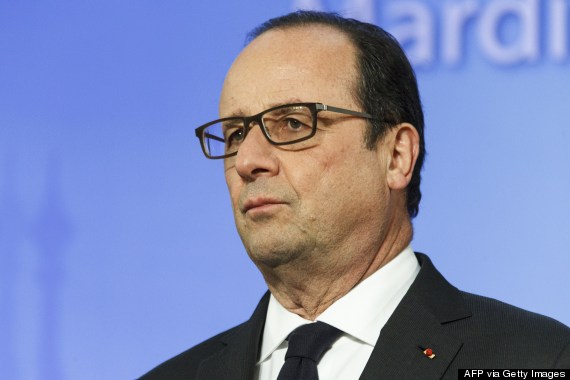 French President François Hollande:"This is a terrorist attack, there is no doubt about it. We are under threat because we are a country of freedom and because we are a country of freedom we ward off threats and will punish aggressors."
SEE ALSO:
09/01/2015 18:03 GMT
Dammartin hostage was "hiding in cardboard box"
The hostage with the Kouachi brothers who were suspects the Paris magazine massacre was "hiding in a cardboard box" according to a French journalist - and the gunmen reportedly didn't even know he was there.
Dammartin hostage was reportedly hiding in cardboard box, informing security forces. Kouachi brothers didn't know he was there #CharlieHebdo

— aurore cloé dupuis (@aurorecloe) January 9, 2015
09/01/2015 17:54 GMT
Second unknown male gunman in Kosher supermarket siege may have escaped
The second gunmen from the siege at a Kosher supermarket in Paris may have escaped, according to local sources.
Suspected gunman Amedy Coulibaly is reported to have been killled, but police believe from CCTV that there was a second hostage-taker in the shop who is not yet accounted for.
Update - French media report second gunman in kosher grocery in eastern #Paris was unknown male and has escaped as hostage situation ends

— Sky News Newsdesk (@SkyNewsBreak) January 9, 2015
Hayat Boumeddiene, the woman suspected of attacking and killing a police officer in Paris yesterday with Coulibaly, is not thought to have been to in the grocery.
09/01/2015 17:38 GMT
Cameron is joining European leaders at a Charlie Hebdo rally this weekend
I've accepted President Hollande's invitation to join the Unity Rally in Paris this Sunday - celebrating the values behind #CharlieHebdo.

— David Cameron (@David_Cameron) January 9, 2015
09/01/2015 17:30 GMT
Police confirm four casualties in grocery store
At least four people, including the attacker, have died at a kosher grocery store in Paris where a gunman took several hostages, police officials said.
Police officers were thought to be among those hurt, although their conditions were unclear.
The Elysee Palace said President Francois Hollande will address the nation before 7pm.
The BBC reported that a woman who was held hostage while shopping in the store had told a relative by phone that there were more than two people killed there - in fact she had said there were five people dead.
09/01/2015 17:12 GMT
Hayat Boumedienne, the second suspect in Paris hostage-taking, has escaped - police union official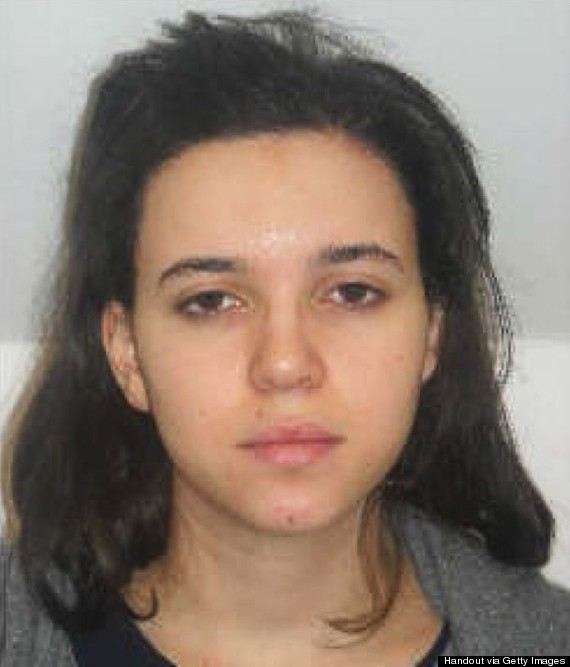 Hayat Boumedienne, the second suspect in the killing of the French policewoman on Thursday, has not been killed or apprehended, according to police sources and Reuters news agency.
There was no confirmation that she was at the scene at the kosher store where her partner, or ex-partner, Amédy Coulibaly, was killed as he held more than five hostages.
09/01/2015 17:04 GMT
The aftermath of the assault in Dammartin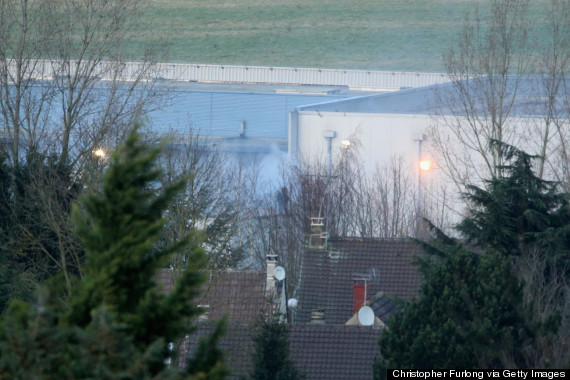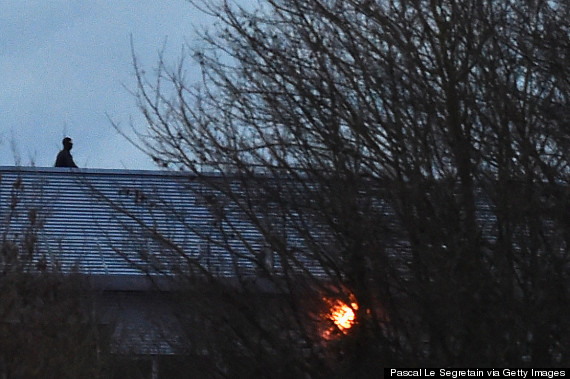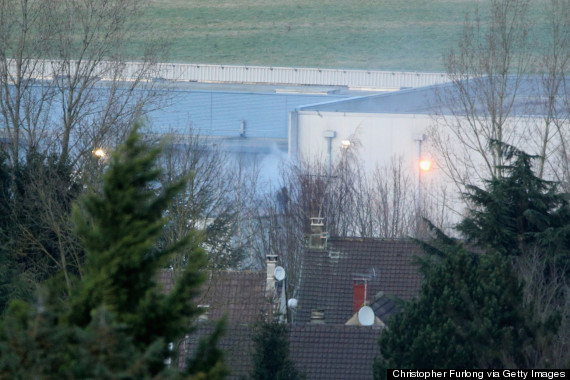 Smoke rises as a special forces soldiers enter the building on an industrial estate in Dammartin en Goele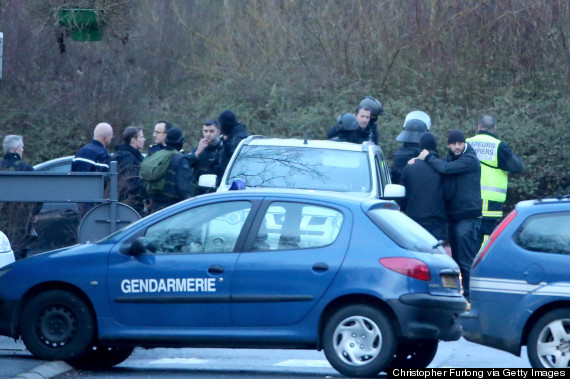 Special Forces soldiers and armed police gather after storming the print works
09/01/2015 17:00 GMT
Reuters - Four dead in kosher supermarket siege
Tragic news coming out of eastern Paris, at least four hostages are dead in the grocery store, according to police sources.
09/01/2015 16:52 GMT
Pictures of the hostages leaving the kosher supermarket
Members of the French police special forces attend to hostages and one of their colleagues lying on the ground after they launched the assault at a kosher grocery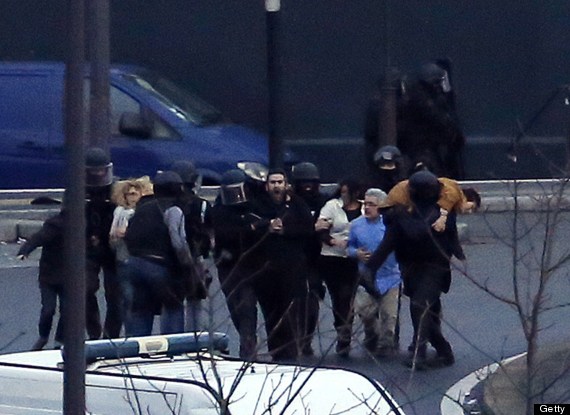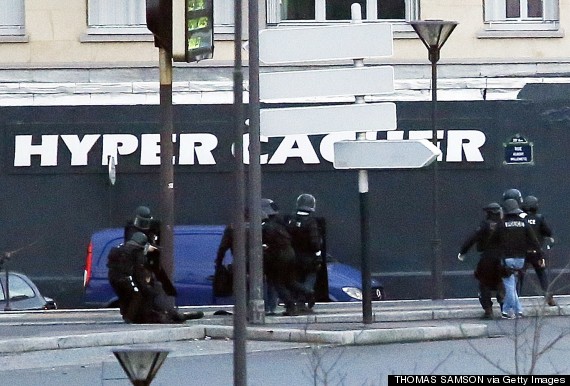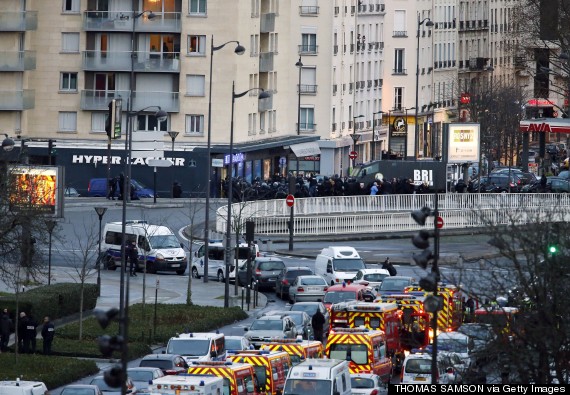 09/01/2015 16:44 GMT
The French special forces celebrate in the Frenchest way possible
Police in Dammartin-en-Goele "now relaxed," handing out rations of French cheese to journalists. #LabelleFrance

— Noga Tarnopolsky (@NTarnopolsky) January 9, 2015
SUBSCRIBE TO & FOLLOW UK DAILY BRIEF