Few people can resist the lure of some juicy meat after having one too many drinks - including vegetarians.
New research has revealed that over a third of vegetarians eat meat while under the influence of alcohol.
Furthermore, one in three of these vegetarians revealed that they did so every time they were drunk on a night out.

Kebab meat and beef burgers were voted the most common meat for vegetarians to give into when drunk.
The survey, conducted by money saving site VoucherCodesPro.co.uk, asked 1,789 British "vegetarians" about their eating habits.
Initially, respondents were asked "when drunk, do you ever eat meat?" To this, over a third of respondents (37%) admitted that they did so.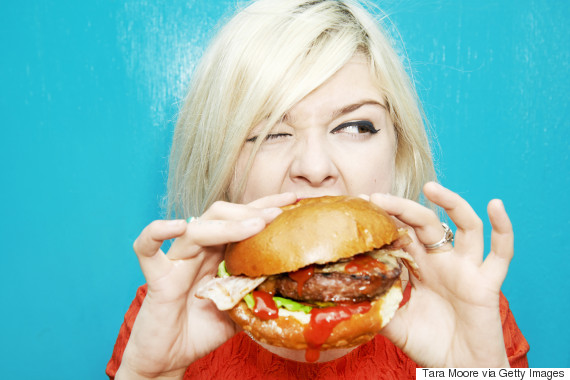 The remaining 63% of respondents were adamant that they never ate meat when drunk.
Following on from this, respondents who had said that they had eaten meat when drunk were asked to disclose how often they did so.
Respondents were presented with a list of possible answers and were asked to select which applied to them. Results were as follows:
1. Every time you are drunk on a night out– 34%
2. Fairly often – 26%
3. Rarely – 22%
4. Occasionally – 18%
Next, the same group of respondents were asked to indicate which foods they were most likely to eat when drunk.
Again, respondents were presented with a list of possible answers and were asked to select all that applied to them. The top five meats for vegetarians to eat when drunk were:
1. Kebab meat – 39%
2. Beef Burgers – 34%
3. Bacon – 27%
4. Fried Chicken – 19%
5. Pork Sausages – 14%
Participants were then asked to reveal how much they spent when eating meat when drunk. Researchers compiled the answers to reveal the average amount spent on meat by vegetarians when drunk as £4.80.
Finally, the vegetarians who admitted to eating meat when drunk were asked to reveal whether they told anyone that they did so.
A majority of 69% said that they did not tell others that they ate meat, with only 31% stating that they did.
If Alcohol Labels Were Actually Honest
SUBSCRIBE AND FOLLOW
Get top stories and blog posts emailed to me each day. Newsletters may offer personalized content or advertisements.
Learn more