Media affiliated with the Islamic State group has published a picture of the IED (bomb) that they claim brought down the Russian MetroJet plane over the Sinai Peninsula last month. The crash killed all 224 people on board.
The device, disguised in a Schweppes Gold pineapple juice can, appeared in this month's edition of Dabiq, which celebrated not only the downing of the Russian jet but the atrocities in Paris on Friday that left 130 dead and hundreds injured. The edition is entitled: 'Just Terror.'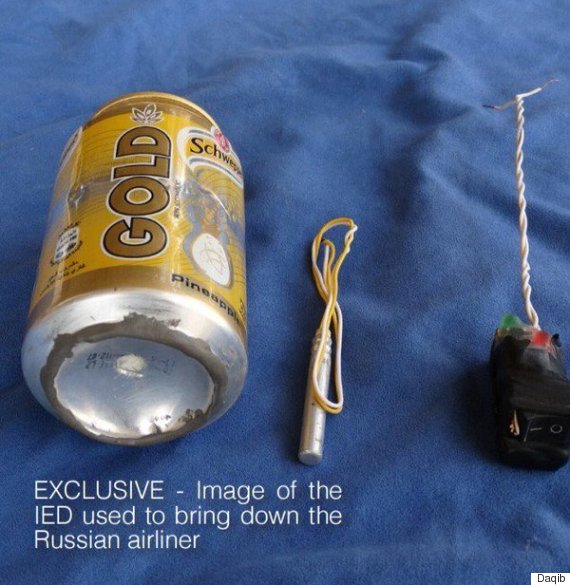 Victims of the Paris attacks named
SEE ALSO:
SUBSCRIBE AND FOLLOW
Get top stories and blog posts emailed to me each day. Newsletters may offer personalized content or advertisements.
Learn more