Channel 4 show 'The Undateables' was an emotional affair on Monday night as a brave woman named Tammy met a lovely chap called Gary.
Tammy was diagnosed with meningococcal septicaemia two years ago, after she contracted severe blood poisoning following a meningitis infection. This caused part of her face to become disfigured.
The condition has previously knocked Tammy's confidence, but on the show, Gary admitted to feeling more concerned about his own appearance, rather than worrying about Tammy's.
He said: "I'm bald and I wear glasses and I've got a slightly odd-shaped head. Nobody's perfect. We seem to have a lot in common and it hasn't been an issue at all. It's been a pleasure."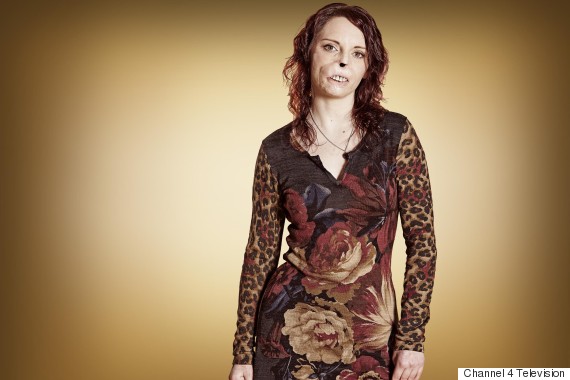 Gary's comments left Tammy (and a lot of people on Twitter) feeling overcome with emotion.
So pleased for tammy. Made my tear up seeing her happy when she should be happy. Love seeing a happy outcome #undateables
What a great guy who's with Tammy, genuine, lovely, lovely guy.❤️❤️ She deserves happiness. #undateables
Tammy on #undateables is amazing! I'm going to sleep feeling inspired by her! What a girl ⭐️
Me and the rest of the country are hoping this works out for Tammy! 😄 #undateables
What a lovely bloke.. Making tammy feel at ease... 💗 gosh man I'm emosh 🙈🙈🙈 #TheUndateables
Tammy has previously spoken in defence of the Channel 4 show after it received criticism for being "exploitative".
"I applied to be on Undateables because I was trying to hold on to as much of the old me as I could. I don't want to be alone for ever and I want to find someone who loves me for me. I am the same me whether I have 50 operations on my face or none."
Let's hope her and Gary both find love in the future.
How To Master The Art Of Online Dating
SUBSCRIBE TO & FOLLOW UK LIFESTYLE