While best known for his prolific musical output, Bowie was also a record producer, arranger, painter, and actor.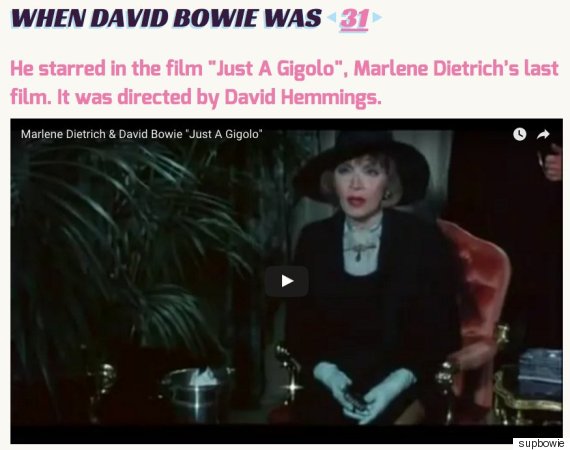 The star had reportedly been diagnosed with cancer 18 months ago. In the time since then, he had completed an album, collaborated on the musical, Lazarus, based on his own songs, and composed the theme tune for the European drama 'The Last Panthers'.
READ MORE:
SUBSCRIBE AND FOLLOW
Get top stories and blog posts emailed to me each day. Newsletters may offer personalized content or advertisements.
Learn more