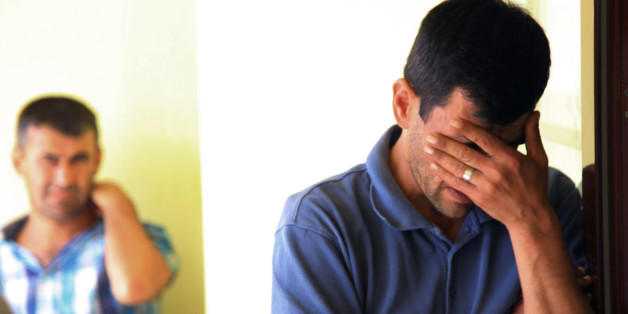 The father of drowned Syrian toddler Alan Kurdi has told how he wept upon seeing a cartoon that mocked up his son as one of the migrant sex attackers in Cologne.
Editors at the French magazine had depicted 3-year-old Alan as a grown man chasing a woman, his arms outstretched towards her bottom.
In the top left-hand corner was a sketch of the iconic image splashed by hundreds of media organisations, captioned: "Migrants".
"What would have happened to little Alan when he grew up?" editors mused. "He'd have groped women's arses in Germany."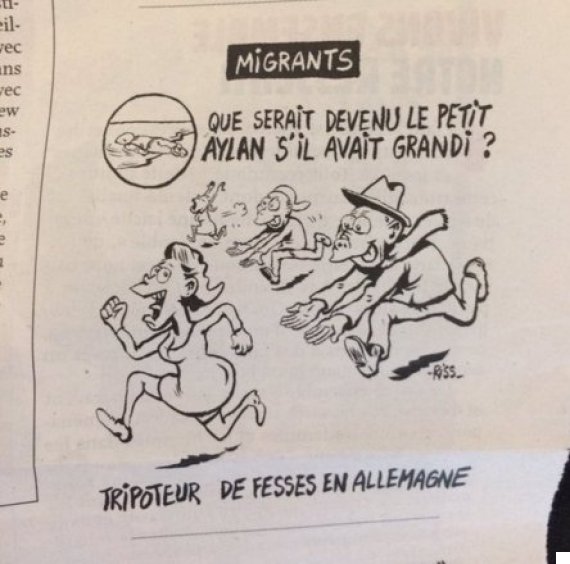 Speaking of the moment he first saw how his son had been depicted, Abdullah said: "When I saw the picture, I cried."
"My family is still in shock."
He also told AFP that the cartoon in French satirical magazine Charlie Hebdo was "inhuman and immoral" and as bad as the actions of the "war criminals and terrorists" who have caused widespread death and displacement in Syria and elsewhere.
The magazine declined to comment, the news agency said.
READ MORE:
It comes after Charlie Hebdo released their one-year anniversary in memory of the 11 staff killed by so-called Islamic State supporters in January 2015.
The publication's tribute to its fallen colleagues features a bearded man who appears to represent God with a Kalashnikov rifle slung over his shoulder. He is accompanied by the text: "One year on: the assassin is still out there."
SUBSCRIBE AND FOLLOW
Get top stories and blog posts emailed to me each day. Newsletters may offer personalized content or advertisements.
Learn more