JK Rowling has received an apology from an MP who claimed the 'Harry Potter' author defends misogynist trolls on Twitter.
However, while McGarry appeared to row back on her comments on Thursday night, she also began re-tweeting those continuing to make allegations towards Rowling.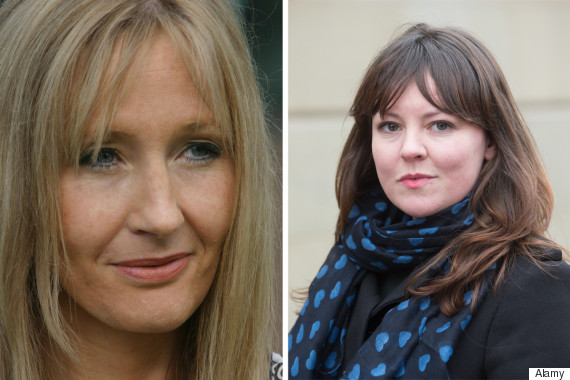 JK Rowling and Edinburgh East MP Natalie McGarry
After an hour-long exchange in which the author demanded firm evidence of McGarry's claims, the MP wrote: "On reflection, I do apologise for any misguided inference that you support misogyny or abuse instead of the folk you tweet."
Rowling had accepted the MP's apology, writing: "Thank you very much, Natalie, and I'd like to ask anyone following me who is being less than polite to you to stop."
However, the author has since questioned the McGarry's motives.
.@NatalieMcGarry This 'proof' is cut and pasted. I assume you want to retract the apology you made 3 mins ago?
Wow @jk_rowling vanity searches her name & then defends abusive misogynist trolls. Extraordinary. Almost makes me regret queuing for books.
Within seconds, Rowling responded to McGarry's accusation, writing: "I'd love an explanation".
.@NatalieMcGarry I'd love an explanation of this accusation, Natalie. pic.twitter.com/Yh6VvLz285
The accusation prompted a fiery exchange of messages, with McGarry naming a user on the site alleging their status as a 'troll' was well known - and proof Rowling supported such accounts.
@jk_rowling Brian spanner, Joanne. Very simple.
.@NatalieMcGarry Show me where I have defended misogyny and abuse, please.
@jk_rowling You tweet support of a misogynist abuser. You talk of Twitter abuse and then "(metaphorically) cuddle up to trolls.
.@NatalieMcGarry You are a politician making a public accusation. Show me where I have defended abusive, misogynist trolling.
@jk_rowling it's quite simple, flee with craws... You tweet supportive tweets of a misogynist Twitter troll.
@jk_rowling Do You or don't you tweet supportive tweets of a misogynist and abusive Twitter troll like BrianSpanner1? Answer is yes. Simple.
.@NatalieMcGarry Natalie, you need to stop digging. Show me the tweet where I complained anyone sends trolls my way. https://t.co/lgYKHr0v9T
Rowling ended the exchange with an ultimatum.
.@NatalieMcGarry So you need to provide some evidence for that or I'm going to need an apology.
.@NatalieMcGarry OK, Natalie. Guess we'll have to take this offline.
Rowling quipped that she had a "small island" of lawyers at hand.
This is an object lesson, folks. If you're going to defame anyone, make sure it's not someone with a continent's worth of lawyers.
.@NatalieMcGarry @JournoStephen Stephen exaggerates. A small island at most. https://t.co/yGstukB8iP
Rowling has long been an active user of Twitter, and regularly takes part in political debate on the site.
SEE ALSO:
SUBSCRIBE TO & FOLLOW UK DAILY BRIEF