The boyfriend of 'Celebrity Big Brother' housemate Stephanie Davis is reportedly ready to dump her over her behaviour with Jeremy McConnell Cooke in the house.
READ MORE:
Sam Reece is said to be "devastated" after the former 'Hollyoaks' actress hooked up with the Irish male model on the Channel 5 reality series, and The Sun claims that he wants nothing more to do with her.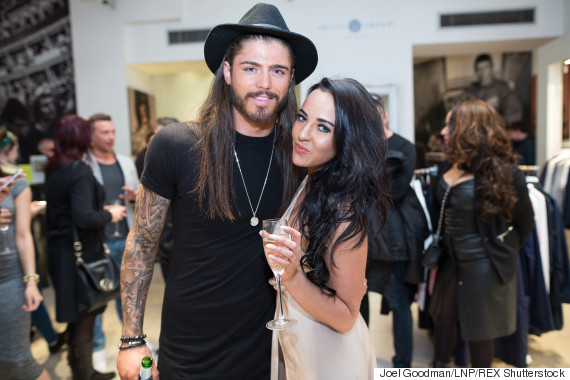 Sam Reece and Stephanie Davis in happier times
After publicly withdrawing his support for her earlier this month, Sam is apparently readying himself to end their relationship.
A friend of his told the paper: "While Sam has been silent in public, in private he's been baring his soul over text, telling everyone that he's heartbroken and can't believe she's embarrassed him on national TV.
"He's not going to make a big deal out of breaking things off because he reckons Stephanie must already know it's over.
"She knows she's done wrong - even some of her nearest and dearest aren't too happy," they added.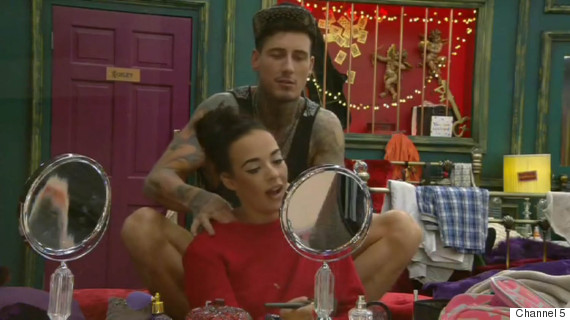 Stephanie has hooked up with Jeremy McConnell Cooke
The news comes after Stephanie and Jeremy sparked speculation they had enjoyed a sexual act in the communal bedroom, with her telling him that she was "falling really badly in love".
The pair were separated on Friday (29 January) night, when Jeremy was evicted from the house.
And despite Stephanie also being up for eviction, Sam was not present at the show's Elstree studios in Hertfordshire to support her in the event she was kicked out.
Host Emma Willis revealed that the production team had not been able to make contact with him.
He instead chose to make a personal appearance at a nightclub in Kent, alongside former 'CBB' star Megan McKenna.
However, she took to Twitter to slam Sam after meeting him at Pure nightclub, writing: "When you do a Pa and someone's 'ex' boyfriend and there tag team thinks there A listers [sic]."
When you do a Pa and someone's 'ex' boyfriend and there tag team thinks there A listers 😂

— Megan McKenna (@Megan_Mckenna_) January 30, 2016
A source had claimed to The Mirror that it was a "calculated move" of Sam's to be at the same appearance as Megan.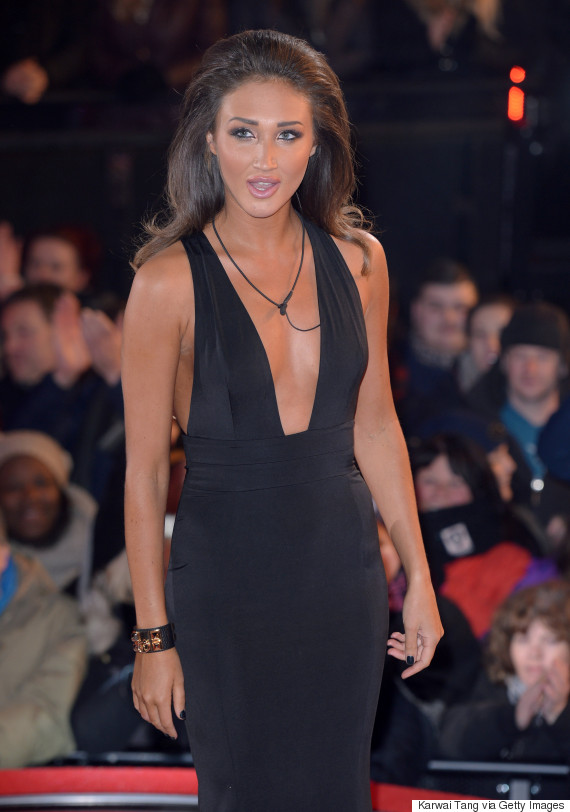 Megan McKenna has slammed Sam on Twitter
"I think Steph has come to terms with the fact that Sam won't be there when she comes out. But for him to be on a night out with Megan instead - it's shows his true colours," they said.
"If they get together, it will be a huge slap in the face for Stephanie. She hasn't even had the chance to talk to him yet. This is such a low blow.
"Stephanie will hope Megan knows better than to allow anything happen between her and Sam. I mean, just take a look back at who he's dated in the past. He has a type and that's any girl in the public eye.
"He's been getting so much attention while Stephanie has been on 'Celebrity Big Brother' and that kind of fame is addictive," they added.
'Celebrity Big Brother' continues tonight at 10pm on Channel 5.
MORE 'CELEBRITY BIG BROTHER':
Sam Reece: 9 Facts In 90 Seconds
Sam appeared on Channel 4 dating show 'First Dates' in 2015, when he was matched with Kathleen Stevens, and it looked like the pair hadn't hit it off. However, while Sam admitted that he wasn't romantically interested in Kathleen, he later claimed that the show was edited to make it look like they didn't get on. "I thought she was a lovely girl and we had a really good laugh, it was just really heavily edited," he told Heat magazine. "I feel like I've been made out to be like a stereotypical model, which I'm not."

After Sam appeared on 'First Dates', he received death threats for asking his date to pay half the bill, when it became clear a second card wasn't on the cards. "I couldn't believe some of the reaction from people on Twitter," he told The Mirror. "I had death threats, one person said that the next time I come out in Manchester I'm dead." Defending his decision, he added: "It was a really expensive meal, like £350, and I knew I wasn't going to see her again, so what's wrong with asking her to split the bill?"

Sam is a model by trade and has starred in campaigns for brands including Adidas, BooHoo and The North Face. He is on the books of Nemesis modelling agency, who also represent other reality stars including 'Big Brother 15' housemate Ash Harrison, and 'Love Island' cast member Joshua Ritchie.

His vital statistics are: HEIGHT: 6'2" WAIST: 31.5" CHEST: 38" LEG: 32" COLLAR: 16" SHOE: 8 HAIR: Brown EYES: Blue

Before he started dating Stephanie, it seems that Sam was a bit of a lothario, boasting many notches on his bedpost. He said in an interview with The Sun in March 2015: "I have absolutely no idea about the amount of women I've slept with, I can't remember. We are well beyond that."

He's certainly not shy about getting his kit off, as he posed nude for Gay Times magazine in 2015, as part of their annual Naked Issue. His Instagram account is also packed with semi-naked snaps, such as this one, for those who are interested.

While he's rocking a shorter do these days, Sam used to boast really long locks, but decided to chop his hair off last year after wanting a change. He previously said it had taken him three to four years to grow it so long.

Before Stephanie entered the 'Big Brother' house, she shared a little too much information about just how close her and Sam were. "Even if I go for a poo, we speak to each other – there are no boundaries," she said, like it was something to brag about. Ew.

It seems he has a thing for former soap stars, as before meeting Stephanie, he said his ideal girl was Michelle Keegan. "She's 10 out of 10," he told The Sun.