Tory MPs prompted cross-party laughter in the House of Commons after a well-timed heckle aimed at Jeremy Corbyn.
Corbyn said: "Last week, like him, I was in Brussels meeting with heads of government and European leaders of socialist parties. One of whom said to me …"
Two Tory MPs: "Who are you?"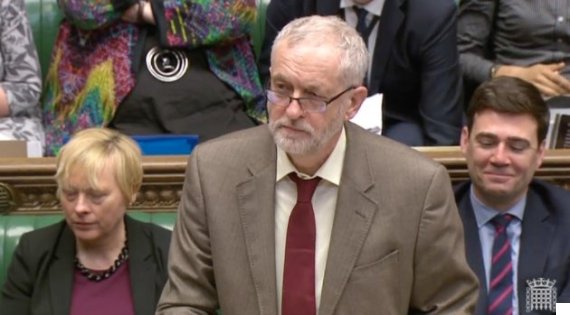 Jeremy Corbyn fixes Tory MPs with his trademark stare
One of the MPs sledging the leader of the Opposition was Christopher Pincher, who was happily re-tweeting praise for the heckle.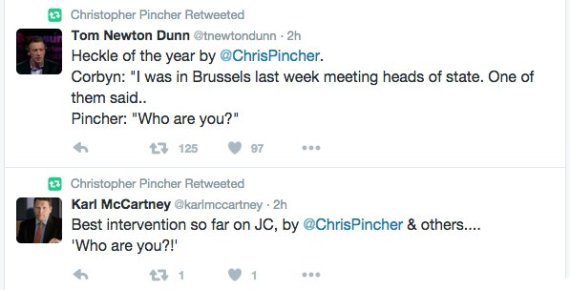 Corbyn attempted his trademark "geography teacher's stare". "Nooo. Noo. Noo, what they said Mr Speaker was …"
He added: "Mr Speaker, if the party opposite would care to think for a moment about what is going on."
At this point, as Chancellor George Osborne and Theresa May, the Home Secretary, cracked up on the Tory benches, even Labour's Shadow Home Secretary, Andy Burnham, fought off a smile.
The Labour leader eventually offered made his serious point: "One person said to me, and I thought it was quite profound, we are discussing the future of a continent and one English Tory has reduced it to taking away benefits from workers and children."
SUBSCRIBE AND FOLLOW
Get top stories and blog posts emailed to me each day. Newsletters may offer personalized content or advertisements.
Learn more