A junior doctor has launched an extraordinary attack on "lying" Health Secretary Jeremy Hunt, and pledged to "make sure you are safe" during the next wave of strikes on the ongoing NHS row.
On BBC's Question Time, the unnamed medic tore into the Government's repeated claim that 11,000 die at weekends on the NHS, and linked the mortality rate to the need for a "seven-day" service.
But the statistic has been contested, not least by the author of the British Medical Journal report which came up with the number, making clear it would be "misleading" to suggest it was the result of poor care.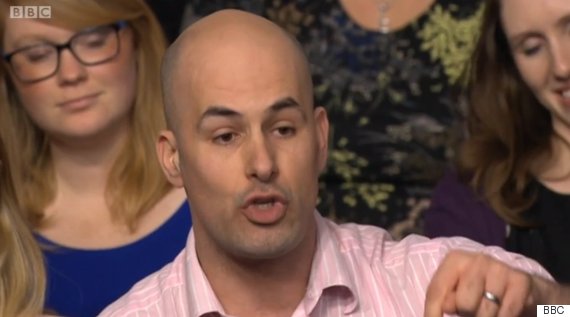 "It is misrepresenting and lying, frankly, because when you're told something is wrong and you continually repeat it, it becomes a lie."
The issue remains alive as junior doctors plan another wave of strikes after Hunt announced he would impose a new contract on them after months of talks broke down.
The doctor's epic rant came after Tory peer and Downton Abbey creator Lord Julian Fellowes said he "wouldn't want my mum to go into hospital when there was a strike on", and repeated the hotly contested 11,000 deaths figure.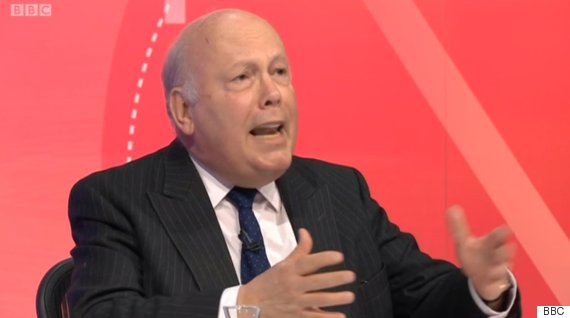 Julian Fellowes: "I wouldn't want my mum to go into hospital when there was a strike on."
He was shouted down by the Question Time audience in Poole - who protested "it's not true!" - and columnist Julia Hartley-Brewer, who pointed out most people who come to hospital at the weekend are emergency cases, which was not the case in the week.
They cleared the path for the junior doctor's attack, which saw him accuse Hunt of "lying". His brutal take-down is worth repeating in full.
"The stats are wrong.

"I agree with your point, 11,000 people do not die at the weekend. The stats cover Friday, Saturday, Sunday, Monday. They do not die at the weekend.

"If junior doctor staffing at the weekend was a problem, they would be dying at the weekend. They do not. The highest death rate in hospitals is on a Wednesday. You have more doctors on a Wednesday than you do on a Saturday and a Sunday. It is not a 'weekend effect'.

"It is misrepresented by Mr Hunt. It is misrepresenting and lying, frankly, because when you're told something is wrong and you continually repeat it, it becomes a lie. He is lying about what is happening in hospitals.

"I am the doctor on call for the next two strikes. I am the surgical registrar, the junior doctor who will be looking after each and every one of you when you come in. I will make sure you are safe. I am the man below the consultant who will operate in you if you are sick. I will be there no-one will be out at risk. I will make sure of it."
The dubious statistic featured again at Prime Minister's Questions this week, when David Cameron riffed on the "weekend deaths" figure.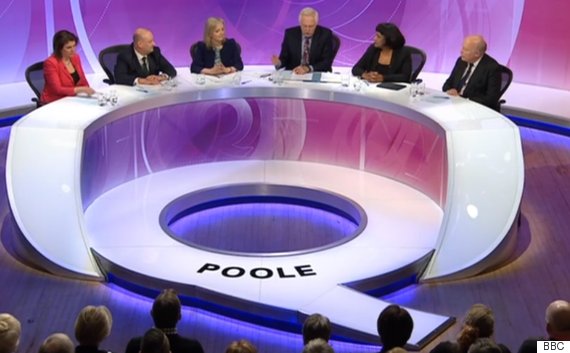 Thursday's BBC Question was filmed in Poole
Thursday's BBC Question Time came from Poole, Dorset with panelists including Conservative environment secretary Elizabeth Truss, Labour's shadow international development secretary Diane Abbott, and broadcaster Julia Hartley-Brewer.
They appeared alongside parish priest and Guardian columnist Giles Fraser and the creator of 'Downton Abbey' Julian Fellowes.
Tap to begin the slideshow
Best Question Time Interjections
An audience member who said he was homeless waded into a discussion on immigration to bemoan the fact that one in seven new businesses have been set up by immigrants, fuming that they had "all been given money". He went on: "[The money] has been thrown at the immigrants. I've applied for 100 jobs on the railway, i don't even get an interview anymore. these immigrants they get all their tickets paid for. I'm homeless, I've got nowhere to live."

In the most fractious Question Time of recent years, George Galloway clashed with fellow panelist Jonathan Freedland and a large, vocal bank of audience members on Thursday following a question on the rising tide of anti-Semitism in the UK.

Stoke-on-Trent legend Alan Barrett took on the Sun newspaper's managing editor Stig Abell in a sensational exchange. While lambasting the paper's coverage of Jeremy Corbyn's bow during the Remembrance Sunday service at the Cenotaph, Abell's attempts to get a word in edgeways were met with a clear and cutting jibe: "Shut up, pal," Barrett said.

When Nigel Farage and Russell Brand failed to set sparks flying, the audience was on hand to provide a dose of surreal heckling that was universally lapped up by viewers baying for intellectual blood. Shouty blue-haired woman (SBHW) started with some good old-fashioned insults aimed at Farage.

The brother of a Ukip candidate accosted Russell Brand on the programme after the comedian accused party leader Nigel Farage of "pointing his finger at immigrants and the disabled".

One man in Leeds immediately regretted his pointed question on the NHS to David Cameron in April this year.

A desperate mother launched an impassioned tirade at one top Tory minister for the government's decision to slash tax credits, despite a pre-election pledge not to.

Amid a row between the Question Time audience over Scottish independence one member of the audience was invited to make a comment. It was a short, but wonderful contribution to the debate. "I believe that if we become independent then we will be one step closer to finding aliens," says the young chap in the white shirt.

Filmed in Scotland, the question of the then forthcoming referendum came up, with the camera cutting to this chap – Nigel from Inverness who delivered a vignette that could have been lifted from the script of Braveheart… If Wallace was in favour of the Union… which he wouldn't have been. "I was born in Inverness, I'm a passionate Highlander, and I love Scotland. I will take a stand to keep the United Kingdom together. I will give my life for my country as my grandfather did in the First World War." Well bravo, sir.

And this was *before* the Lib Dems disastrous General Election.