Amid the heated dispute between Jeremy Hunt and junior doctors, it's easy to forget the work of hundreds of thousands of other NHS staff that continues around the clock.
A new survey of 300,000 of them gives a frank picture of what it's truly like to work for the UK's biggest employer, which has some 1.4 million staff.
It offers "unparalleled insight" into the experiences of staff, according to Chris Graham, the chief investigator from healthcare research company the Picker Institute.
People working across 297 different health organisations in England - from nurses to scientists and psychologists to paramedics, took part in the 2015 NHS Staff Survey.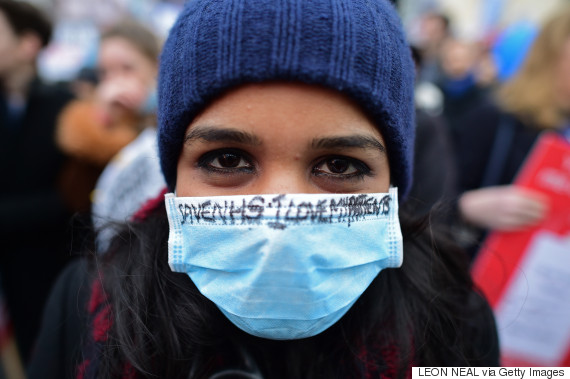 The survey is the largest ever collection of feedback on working for the NHS in England
The results have already prompted calls for action on bullying, harassment and understaffing - but there are also some remarkably positive findings: NHS workers love their jobs, and they are seeing fewer mistakes from their colleagues than ever.
But the pressures are evident: a shocking proportion have been attacked by patients or staff, and a third would not trust the individual organisation they work in to care for a friend or relative.
These 18 facts reveal the highs and lows of working for the UK's largest, and perhaps most cherished, employer:
They really like their jobs

LEON NEAL via Getty Images

They believe they can change things

ASSOCIATED PRESS

They are seeing fewer mistakes than ever

Adrian Peacock via Getty Images

They aren't sure they make a difference

Image taken by Mayte Torres via Getty Images

They are sick, stressed and worried – yet still come to work

ASSOCIATED PRESS

They blame themselves for their illnesses

Glow Wellness via Getty Images

They believe the NHS puts patients first

ASSOCIATED PRESS

But 1 in 3 wouldn't be happy about the NHS treating friend or family

Matt Cardy via Getty Images

They aren't happy with their pay

Peter Byrne/PA Wire

They get attacked

Ryan Phillips/EMPICS Entertainment

They get harassed

Dan Kitwood via Getty Images

But they feel the NHS looks after them

Chris Radburn/PA Wire

They're lacking the equipment they need

Thierry Dosogne via Getty Images

And they don't have the people they need

LEON NEAL via Getty Images

They work overtime, unpaid

Jupiterimages via Getty Images

They don't feel valued by the NHS

Yui Mok/PA Archive

Ambulance workers are suffering

ell brown/Flickr

Discrimination is low – and it's most likely to come from other staff

sturti via Getty Images
SEE ALSO:
Jeremy Hunt In Fresh Junior Doctors 'Spin' Row
Junior Doctors: How Did It Come to This?