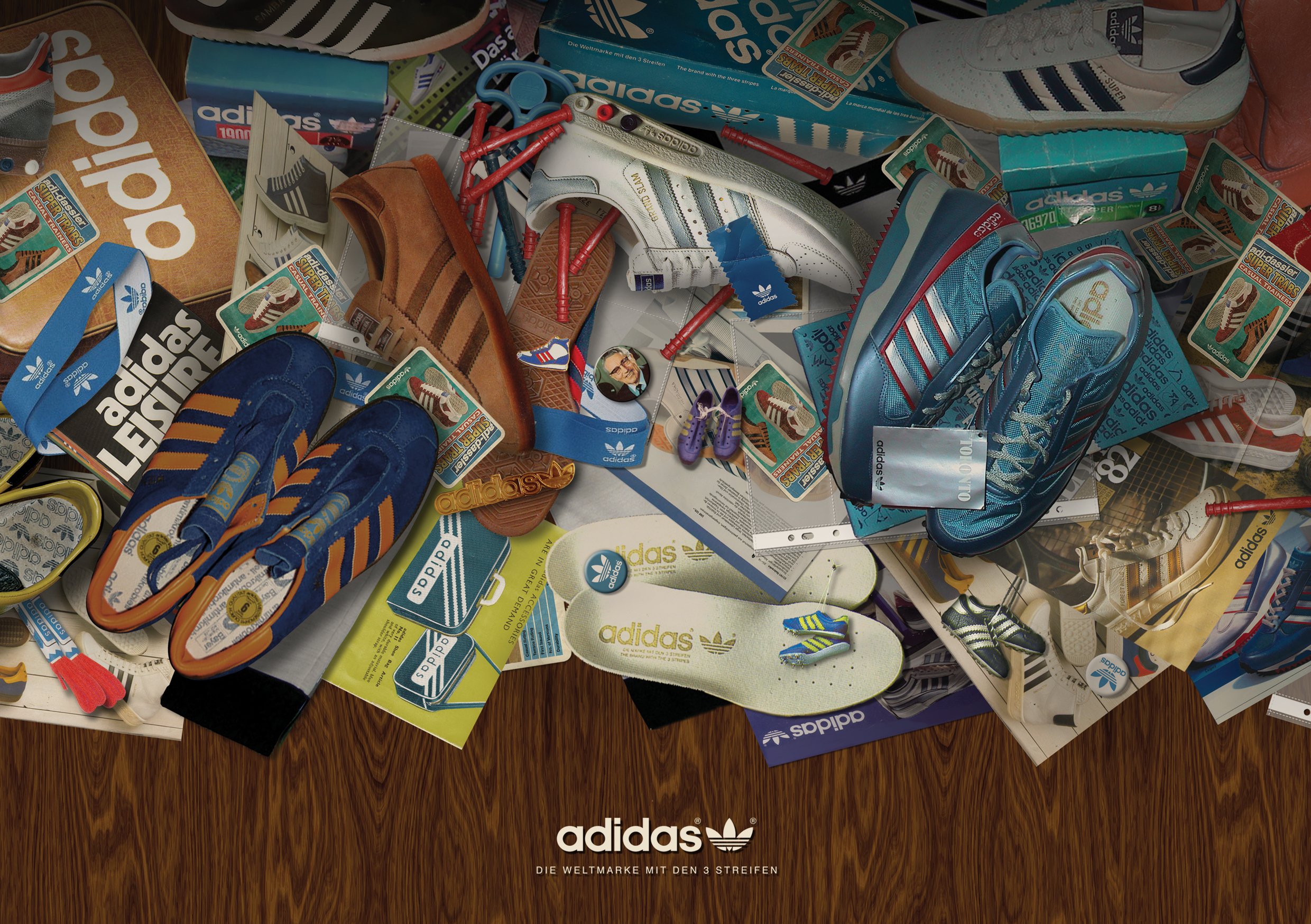 Me and my Adidas do the illest things
We like to stomp out pimps with diamond rings
We slay all suckers who perpetrate
And lay down law from state to state
We travel on gravel, dirt road or street
I wear my Adidas when I rock to the beat
On stage front page every show I go
It's Adidas on my feet, high top or low
My Adidas
My Adidas...
These lyrics by Run DMC brought Adidas from the streets into the mainstream. With its much-imitated, distinctive three parallel bars, the brand has promoted fierce loyalty in its wearers the world over. Just as there is a divide between Mac and PC users, there are those who wear Adidas - and everyone else. Now an exhibition called Spezial has been put together by super-fan Gary Aspden, who has pulled together his own substantial personal collection as well as unearthing rare vintage styles from other collectors. You wonder what took someone so long.
There's been a surge in interest in the street style of the Eighties and Nineties of late. There is currently a major exhibition at the Victoria & Albert Museum on Eighties club fashion and a few months ago there was a photo show at the National Portrait Gallery. Perhaps this is because we know we are unlikely to experience such individualism again. Now all women want to look like Kim Kardashian and the men aspire to looking like Joey Essex. Ah, well.
I have a soft spot for the company: Adidas made one of my all-time favourite TV adverts. Shot in black and white, the "house party" ad from the Originals campaign featured the likes of Missy Elliot, David Beckham and Daft Punk and managed to capture an energy, a moment I feel we have lost.
Spezial is well worth a look for a trip down memory lane and for trainer aficionados. Don't let the silly title put you off.
Adidas Spezial, Hoxton Gallery, 9 Kingsland Road, London E2, runs until July 27
SUBSCRIBE TO & FOLLOW LIFESTYLE
HuffPost Lifestyle is a daily newsletter that will make you happier and healthier — one email at a time. Learn more