As we head into the winter months, the only way I know how to get through it is by spending the cold evenings huddled under a duvet dreaming of what's to come next summer. Like many of us, I used to look forward to laying on a beautiful beach, drink in hand - preferably not moving. But after a few consecutive years of doing so I realised I was bored by about Day 3! So I started to think outside the box and now I've been on some amazing holidays that offer something better than just relaxation - adventure! These are my top five.

1. Horse around in South Africa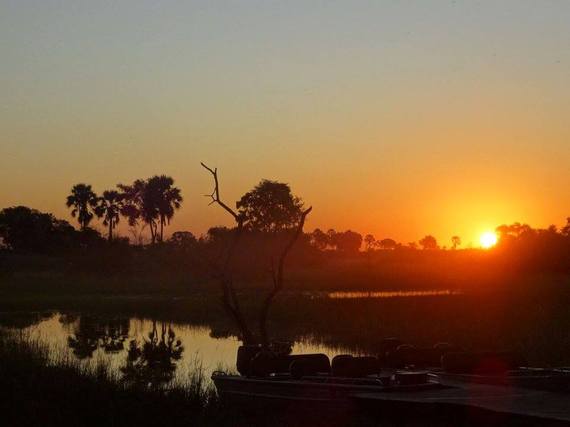 Image Sourced In the Saddle
For me, there was nothing better than starting my day with a traditional African breakfast while watching the orange sunrise out on the terrace, followed by a four hour horseback ride through the African plain. Breath taking doesn't even cover it. It was too beautiful to be real, I felt like I was the star in a movie. I saw elephants, giraffes, zebras, lions and more all in their natural habitat. Such a privelige. I also spent an evening indulging in a luxury muscle massage (needed what with all the riding!) in my private lodge, surveying the magnificent African landscape. Truly an experience I will never ever forget.
2. Trek Iceland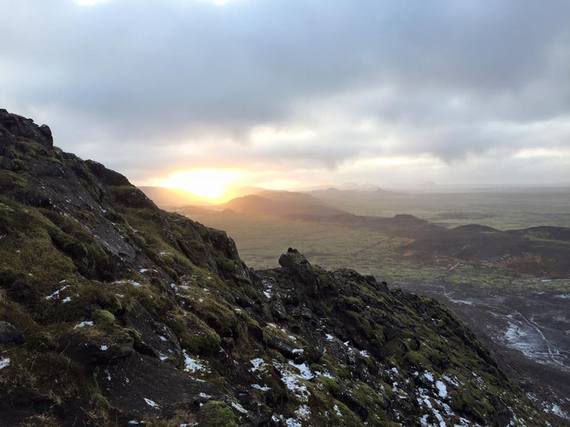 Image Sourced Trek Iceland
With its volcanic landscape, geysers, waterfalls, glaciers and hot springs, Iceland really is unique and a sight to behold. I did a five-day hiking trek and visited the Skoga River, the Skogafoss waterfall and Mount Hekla all along the rugged terrain created by the lava formed when Eyjafjallajökull erupted back in 2010. The magical tour allowed me to stay overnight in local mountain huts, to truly immerse myself into the Icelandic nature and witness the ever-changing landscape.
3. Tennis school in Tenerife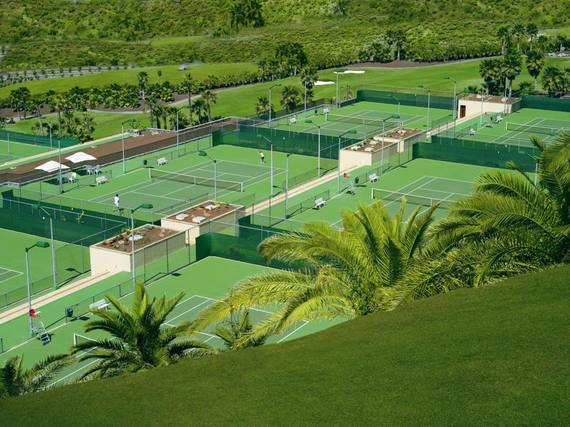 Image Sourced 5 Star Tennis
This one was great, because Tenerife has year round good weather so I booked myself a little winter pick me up! I'm a keen tennis player, but I think even as a beginner you'd enjoy practising your racket skills at the 5 star Abama Golf and Spa resort. I got to train with some of the world's most prestigious tennis coaches, which was incredible. And after an afternoon of tennis technique, there's still plenty to do. You can relax in their luxurious spa or book a nearby excursion to see some of the ancient sites, like Volcan El Teide and the Masca Walk.
4. Sea kayak in Croatia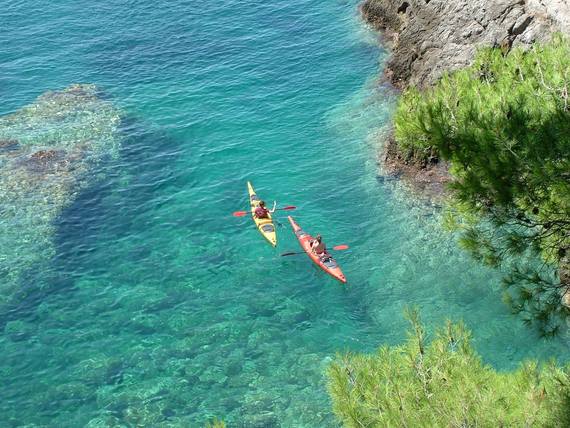 Image Sourced Flickr
I spent 8 days paddling around the crystal clear blue Mediterranean Sea and hopping from island to island, topping up my tan and sipping on cocktails on my way round. Sounds pretty perfect right? The kayaking tour is designed to move at your own pace, from kayaking in calm blue seas, hiking along trails to hilltop forests and biking along olive groves - I was certainly charmed by Croatia!

5. Cycling through Italy
Image Sourced Flickr
This is my cheat addition as I haven't actually done this one yet! This is so far what's topping my charts for next year. Italy is a beautiful country, rich in secret heritage to explore - and I've never been. It's all about new experiences! I found a company that offer many different options for differing levels of experience. Their Cilento to the Amalfi Coast tour explores medieval hamlets, the Greek temples of Paestum and not forgetting an obligatory lounge on the beach with a glass of local wine (if you insist!)
SUBSCRIBE TO & FOLLOW UK LIFESTYLE