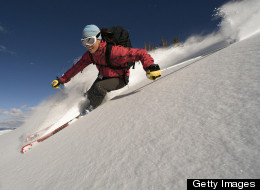 It's no secret that we at Black Tomato live to steer our way off the beaten track and dig out new destinations but sometimes it's just about seeing a well-known place in a different light. Take Aspen for example: cue mental images of bundled-up skiers speeding across powdery white snow and cream-topped mountains. Not exactly inaccurate in winter but come summertime, a whole new side to the town and the Rockies themselves emerges. The snow melts to reveal lush green mountains to be hiked and explored, and the visitors to town transform from slope seekers to culture hunters, ready for the seasonal festivals and shows.
And so we present four very good reasons why Aspen shouldn't be overlooked when it comes to selecting your summer holiday destination.
Summer in Aspen sees an influx of brilliant festivals to the city, from the star-studded music line-up at Jazz Aspen Snowmass to June's Food and Wine Classic three-day foodie fest at the bottom of the lush green Elk Mountains. Adrenaline junkies can race to the top of Independence Pass in the annual Ride for the Pass and fans of the arts flock to one of the numerous theatre, ballet, film or history festivals to set up camp in town. We challenge you to find someone whose interests aren't catered for with a festival over the summer months.

Even after the snow has disappeared, there are plenty of opportunities to get outside for a dosage of the signature clear alpine air and explore the mountains that are normally sped past in a blur during the winter months. Hiking, biking, climbing and rafting are all on the activity menu and the surrounding valleys like Hunters Creek or the truly stunning Maroon Bells peaks blossom into stunning backdrops for a spot of adventure.

The restaurant scene in Aspen gives that of bigger cities a serious run for their money, thanks to an invasion of talented young chefs of late. Warmer temperatures tempt the tables outside for long, lazy alfresco dining and the locals' love for dining out really comes to life. The town's restaurants and bars are mostly in the downtown area but some are dotted around the mountainsides, affording beautiful views during your meal. After dinner it's cocktail hour in one of the many hip bars – our favourite is the town institution, infamous watering hole the J-Bar.

Aspen's downtown area is laden with options for those after a culture fix - an opera house, theatres, museums and galleries are all at hand to draw you in from the great outdoors. The Wheeler Opera House, more than the name suggests, plays host to everything from comedy gigs to pop concerts and the Aspen Art Museum houses exhibitions and tours to suit every taste, to name just two of the cultural institutions in town, serving up crowd-pulling attractions year round.
Follow Black Tomato on Twitter: www.twitter.com/Black_Tomato