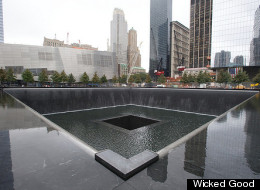 The Apple of our eye (excuse the pun), New York City has the power to shock, amaze, and most importantly inspire creativity amongst its inhabitants and visitors. We've taken a look at what makes this city tick on the underground scene, from up-and-coming galleries, hidden cocktail bars, and secret spots where art forms define the streets. So take a look at our guide as we unravel the layers of this fascinating city...
Get under the skin of New York City
New York's art scene has long since been at the forefront of the world for those in the know. Its eclectic style and heady imagination both breeds and attracts creativity and for that, contemporary art has a huge following in NYC. Whether you're visiting the Allegra LaViola for its engaging installations and performance series, Eyebream for its gallery-come-lab technology or the progressive and experimental MoMA, there is something for everyone in this city.

Getting to know the true colours of a destination means eating, drinking and being merry with the locals. The boroughs surrounding Manhattan are hiding some Gems that only the really in-the-know locals are frequenting. Sweetwater in Brooklyn does pub food with a twist, burgers on an English muffin instead of a bun and fish sandwiches. The decor is war time vintage mixed with cosy French patisserie and for sunny days they have a garden. The King and Grove is sure to be the new hotspot for the summer to enjoy cocktails with views over McCarren Park and the bright lights of the city in the distance. PKNY in The Lower East Side serves the New York party scene well, with a 'suffering bastard' cocktail dedicated to curing a hangover, various 'painkillers' and 'Zombies' which are so strong they are limited to one per customer.

Fused into the urban landscape of New York, the public art we encounter whilst walking though the city streets are often every bit as influential as those you might find in the Met or the MoMA. 5Pointz is a Mecca for graffiti artists all over the globe. Spread across the walls of a 200,000 square foot factory turned outdoor exhibition space in Queens, the artwork on display here is orchestrated, and of course, curated, by graffiti god Jonathan Cohen – otherwise known as "Meres One". The Water Tank Project will see approximately 300 of New York's water tanks transformed into eye-catching artworks set into the cityscape for 12 weeks over the spring summer 2013 period. Best of all, they're accessible to everyone.

Everyone knows New York is a Mecca for shopaholics, but aside from its designer scene it is also a vintage shopper's paradise with flea markets and second-hand boutiques a plenty. Brooklyn flea market features around 150 vendors offering up everything from antique furniture to clothes, jewellery and vinyl, it's no surprise that this is where the New York cool kids hang out. Dekalb Market is set in a series of salvaged shipping containers spread over an entire block in Downtown Brooklyn has over 60 food, clothes and accessories stalls, as well as performances areas, exhibition spaces and an incubator farm. We also love West 25th Street market this is a great place to pick up a vintage fur, an antique coffee table or boxes full of pocket-size collectibles and memorabilia you never knew you needed.

With a wealth of things to see and do in New York, it can be hard to know exactly where to start. Everyone is aware of the usual which are still must sees, Times Square, the Empire State Building, Central Park, but how about the more obscure sights you don't normally hear about? The High Line is a public park built on a disused railway line that runs above the streets of Manhattan, from the Meatpacking District right though to Chelsea. Opened in 2009, The High Line displays an incredibly broad range of pieces from big name artists and emerging talent, curated film screenings projected onto the wall of a nearby building every night of the week and a programme of performance pieces by a variety of different artists.
Follow Black Tomato on Twitter: www.twitter.com/Black_Tomato