My dear friend from England and former neighbor, Marion Mapstone once told me the most important thing to know about gardening is not to be afraid to pull up, clip back and move things around. Her simple guidance didn't turn me into a master gardener but I am no longer someone who keeps dead plants in the house because they are easier to care for. (Though, once upon a time, I did.)
While I now tend to a sizeable flower patch, Marion did more than show me how to handle plants, she taught me to appreciate them as a multi-sensory experience.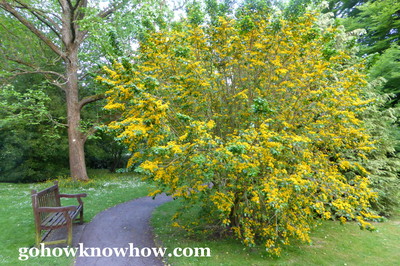 This came to me on a walk recently in the Bath Botanical Garden in England. Half way through May, this jewel box was in the shoulder season, the proud spring bulbs already faded and the roses little more than tear-shaped buds waiting for their moment in the sun.
The Botanical Garden consists of nine acres in the northern part of the city's stunning Royal Victoria Park. Sun and shade, twisty path and spacious meadow, it is open year round and free to the public. From what I could see from reading the 17 page botanical guide, each season seems to have its own charm.
Entering through the massive iron gates, I could smell "The Scented Walk" around the corner before I'd even passed the welcoming area of shrub roses that precedes it.
The first subtle aroma came from the lilacs; every branch of which was topped with a fat tuft of blossoms. As soon as I put my face near a cluster I was rewarded with a pungent kick.
Like the initial taste of something delicious, the first whiff of a flower always packs the most punch and I immediately regretted that I had not been more thoughtful in preparing for that introductory inhale so I would get the most out of it. Still, each step further along the path brought new fragrances wafting past my nose, some subtle, others strong. One hundred different flowers and plants contribute to the bouquet of smells on the scented walk according to the guide.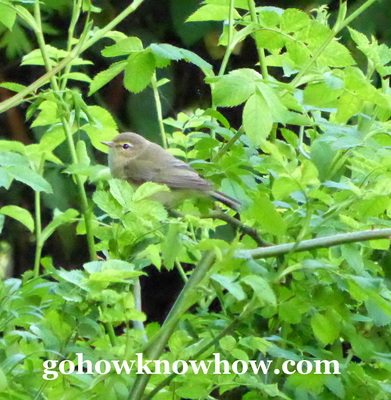 I continued alone along the narrow path; there was no one else in sight but the walk was not silent, birds were squawking in every tree. The last time I heard so many birds making such a fuss, it was at The Company's Garden in downtown Cape Town and unbeknownst to me, they were warning of the imminent arrival of a torrential early winter hailstorm that forced me to run and cower under a tree while dime-sized pebbles of ice piled up around my feet.
No such turn in the weather interrupted my visit to Bath Botanical and I came out from a tunnel of dense vegetation into a wide and sunny meadow. In addition to the impressive collection of plants and the intensely-considered landscaping, I discovered that humor grows in this garden too.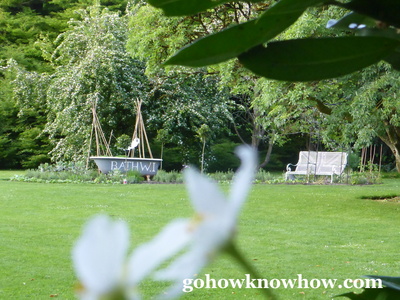 A set of trellises had been constructed to frame a claw foot tub and a bench was positioned for anyone who wanted to sit and consider the visual pun; a public bath in the botanical garden of Bath.
For tourists, many of whom come to this historic city to tour the two-thousand year old Roman Baths near by and then spend a few hours soaking in the nation's only natural thermal waters at Thermae Bath Spa - the garden is treat for other senses.
It delights the eyes with the endless combination of colors and shapes while the velvety petals, spiny heathers and free-form tree trunks beg to be touched.
The scent of the flowers is the odorous melody to the soil's reliable bass line while the birds provide the soundtrack.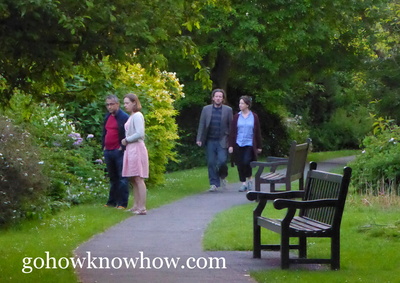 Some people think of gardens as oases of calm, places to relax and retreat - and they are. At the same time, when you consider the multi-sensory pleasures that can be found among the flowers, it is dizzying how stimulating a walk among them can be.
This Blogger's Books and Other Items from...
SUBSCRIBE TO & FOLLOW UK LIFESTYLE