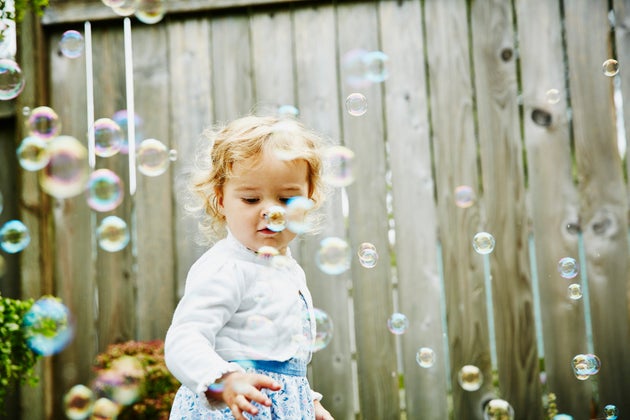 Sensory play activities are a great way to keep your toddler amused without resorting to the lure of the TV. And more than that, they can play an important role in your child's learning journey.
With kids' TV available on-demand 24/7, it can be all-too-tempting to plonk your toddler on the rug and leave Mr Tumble et al in charge of the entertaining. But while there are plenty of shows that have some educational value, they don't take account of one important factor: children learn through doing and exploring first-hand.
As such, sensory play can be considered an antidote to today's passive screen-driven culture – focusing on the experiential aspect of play and sparking curiosity.
And don't worry – if images of the post-play carnage are putting you off, there are plenty of activities that can stimulate the senses without decorating your walls (and child) in flour and paint.
Advertorial video brought to you by Aptamil Follow On and Growing Up milks.
Aptamil Growing Up milks are tailored to your toddler's stage of development. As your toddler begins to discover new foods, Aptamil Growing Up milks contain specific nutrients tailored to support their growth and development, as part of a varied, balanced diet.
Aptamil Growing Up milks contain:
Iron to support normal cognitive development
Vitamin D and calcium for normal bone development
Iodine which contributes to the normal growth of children
Advertorial brought to you by Aptamil Growing Up milks.
SUBSCRIBE TO & FOLLOW UK PARENTS