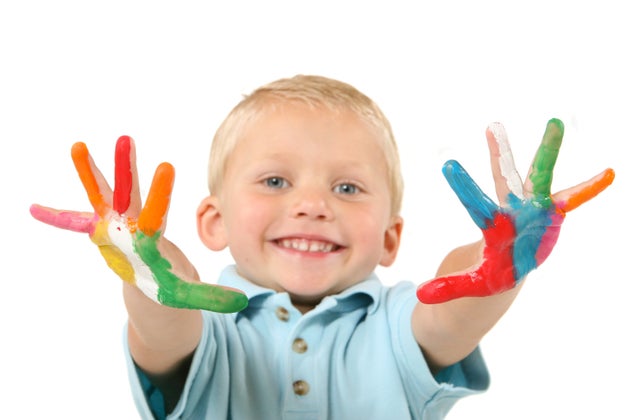 Toddlers love painting, sticking and creating with you. Through handling different textures (finger painting, stamping and using paintbrushes, squelching and modelling with play dough, bending cardboard, threading objects onto string) your toddler is learning about the world around them - and using their imagination.
It's well worth keeping a recycling box of cardboard tubes, boxes and plastic containers to hand for simple arts and crafts projects you can do together.  Your toddlers will enjoy the sense of pride from knowing they made something and will love seeing their artwork displayed in your home.
Here are seven ideas to inspire you. Happy crafting together with your toddler!
Advertorial video brought to you by Aptamil Follow On and Growing Up milks.
Aptamil Growing Up milks are tailored to your toddler's stage of development. As your toddler begins to discover new foods, Aptamil Growing Up milks contain specific nutrients tailored to support their growth and development, as part of a varied, balanced diet.
Aptamil Growing Up milks contain:
Iron to support normal cognitive development

Vitamin D and calcium for normal bone development

Iodine which contributes to the normal growth of children
Advertorial brought to you by Aptamil Growing Up milks.
SUBSCRIBE TO & FOLLOW UK PARENTS