Alexa Chung has hinted that her secret to keeping her hair in good condition lies in where she lays her head.
Chung regrammed a throwback snap shot by legendary French photographer Brigitte Lacombe for the brand Slip Silk Pillowcase in 2009.
She captioned the photo shared on Tuesday 18 October: "📸 Brigitte Lacombe in NY 2009 when I was charged with the task of 'saving MTV'. I didn't but 'Jersey Shore' did."
Silk pillowcases have long been heralded for their kind to hair properties, and the brand claim on their website: "Cotton grabs your hair and twists it at the root throughout the night, damaging hair and causing bed-head in the morning, whereas silk is so gentle on your hair, it allows your hairstyle/blow-dry to last overnight."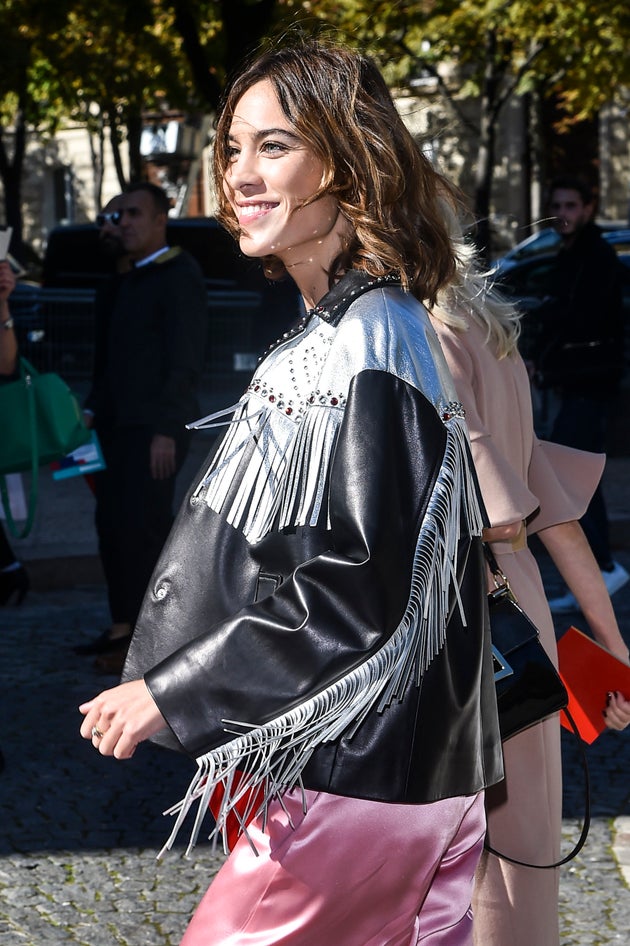 Chung previously told Stylist she likes to keep her hair routine "as simple as possible".
"I've gone out with boys that take longer to get ready than I do," she said. "But I do a lot of maintenance throughout the day by constantly manoeuvring it into different positions. I put it up, then I put it down. I put it to the side, then leave it down again. I go through about eight hairstyles in a single day."
SUBSCRIBE AND FOLLOW
Get top stories and blog posts emailed to me each day. Newsletters may offer personalized content or advertisements.
Learn more