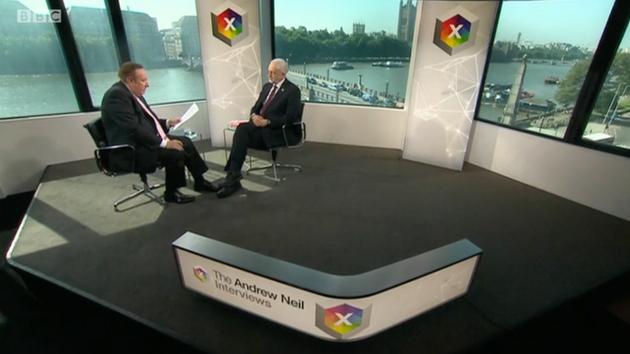 Jeremy Corbyn has refused to personally back the renewal of Trident despite the policy forming part of Labour's manifesto.
The party leader was repeatedly asked by the BBC's Andrew Neil on Friday whether he could say he wanted the nuclear deterrent to be renewed.
Corbyn responded: "It is a position we are adopting as a party." Watch the exchange, below.
The renewal of the £167bn Trident programme is in Labour's 2017 manifesto. Corbyn has previously supported the Campaign for Nuclear Disarmament.
It comes after he used an earlier speech in central London today to rally against police cuts and draw a direct link between British foreign policy and terror attacks.
He said his government would tackle "the causes of terrorism" as well as reverse police cuts.
The speech, delivered just four days after the deadly blast at Manchester Arena, drew criticism from the Conservatives who accused Corbyn of being "crass".
Ben Wallace, a Tory minister, told the BBC: "His timing is incredibly disappointing and crass. To try and make a political statement about it…no amount of excuses or twisted reasoning about foreign policy here or there can be an excuse. These people hate our values."
SUBSCRIBE TO & FOLLOW UK DAILY BRIEF