The stars were paired up to present an award together at the prestigious ceremony, and Alan couldn't resist making a joke about the last time Holly got rip-roaringly drunk after an awards do.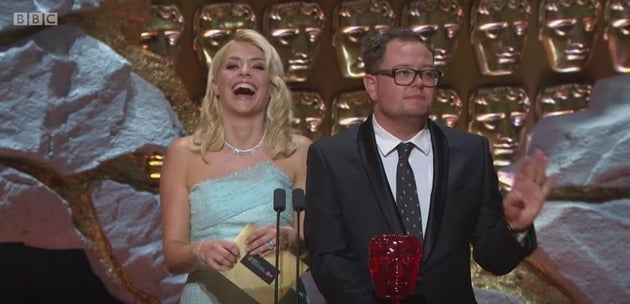 As Holly introduced the Virgin TV's must see moment category, which she described as "often shocking", Alan chimed in: "Yeah, they should have just waited until tomorrow, when you'll do doubt be pissed on 'This Morning' again!"
"Oh the shame!" Holly said, as the crowd errputed with laughter. 
"I think being drunk on telly cheapens the art, but that's what I think," Alan continued.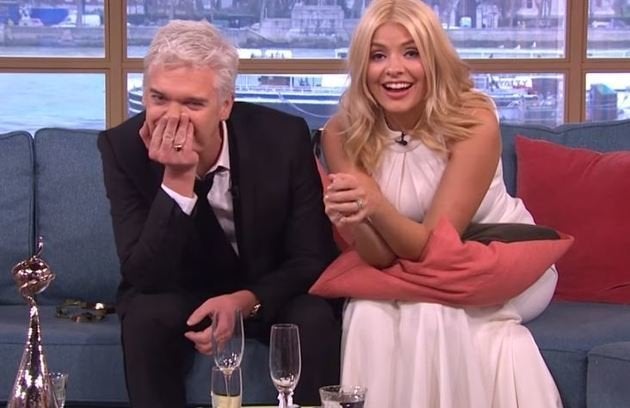 The category was the only one voted for by the British public, and saw moments from 'Game Of Thrones', 'The Late Late Show With James Corden', 'Line Of Duty' and 'Planet Earth II' go up against Ed Balls's 'Gangnam Style' on 'Strictly Come Dancing' and Danny Dyer's royal origins realisation on 'Who Do You Think You Are?'. 
It was then revealed the gong had gone to 'Planet Eart II' for the moment that saw an iguana trying to escape the clutches of a group of snakes. 
Take a look at all the TV Baftas red carpet pictures in the gallery below...
Bafta TV Awards 2017 Red Carpet
SUBSCRIBE TO & FOLLOW UK ENTERTAINMENT