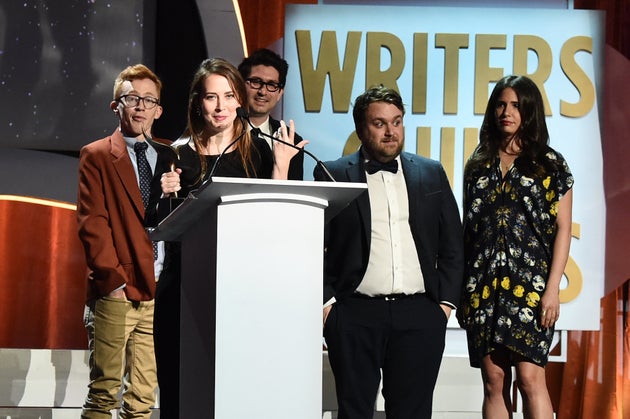 She is also without doubt the best thing to regularly appear in Donald Trump's Twitter mentions.
Kalb has been calmly, methodically and hilariously responding to almost every Trump tweet since November.
Obviously this hasn't gone down too well with Trump's supporters.
Fortunately, Kalb often has a more than appropriate reply, as evidenced by this absolute gem to a tweet suggesting her profile picture pose was the result of her hand getting stuck to her face during a sexual encounter.
Obviously, Trump's Twitter feed has been an endless source of amusement for many weeks now.
While Barack Obama looked to a future where "all of us deserve every chance to live out our dreams" in his final year end address, his successor struck a blunter tone:
Which was swiftly corrected.
Then there was an astounding tweet sent at the end of last year in which the soon-to-be most powerful man in the world thanked himself.
Stay tuned folks, there'll be plenty more where that came from.
SUBSCRIBE TO & FOLLOW UK DAILY BRIEF