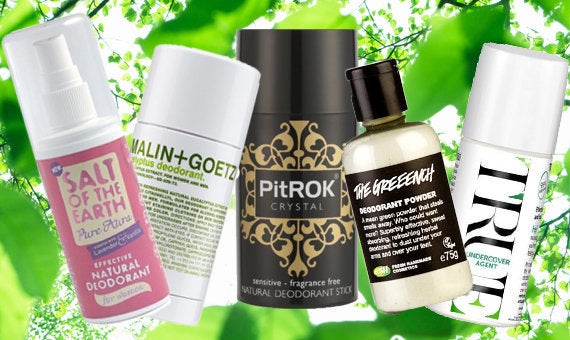 Dr Alexis Granite, consultant dermatologist at London's Cadogan Clinic, told The Huffington Post UK aluminium salts can easily irritate armpits - causing dermatitis or folliculitis - and recommends trying a more 'natural' alternative if you've got sensitive or eczema-prone skin.
Aluminium salts work by temporarily blocking the sweat glands (hence the term anti-perspirant), so making the switch can take a bit of getting used to - 'Get The Glow' author Madeline Shaw told HuffPost there's always a tricky "transitional period" at first.
Luckily, sweating doesn't have to mean bad-smelling armpits - find the right bacteria-reducing ingredients and it's like nothing ever happened under there. Read on below for our top 5 picks:
Also on HuffPost
Organic Beauty Week: Our Top Five Picks For Oily/Combination Skin
SUBSCRIBE AND FOLLOW
Get top stories and blog posts emailed to me each day. Newsletters may offer personalized content or advertisements.
Learn more