'Big Brother' producers were forced to intervene when a huge row erupted in last night's (30 June) show.
It won't take Sherlock Holmes to work out that the argument was centred around alcohol, and first broke out when Sam Giffen decided to use some of the group's booze supply to make a "punch bowl" for the house.
As the night wore on and more alcohol was consumed, it emerged that some housemates hadn't been as thrilled with the "punch bowl" idea as they'd initially let on, and when Sam asked Ryan Ruckledge whether he had a problem, a huge fight ensued.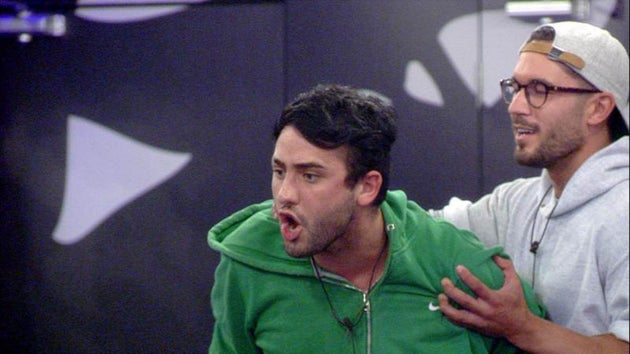 Sticking up for his new boyfriend, a slightly worse for wear Hughie Maughan also involved himself in the row while, confusingly, telling off the rest of the group for involving themselves in it.
A lot of shouting predictably ensued, and Big Brother eventually intervened, calling Hughie to the Diary Room to take him out of the volatile situation, where he was escorted by Evelyn Ellis and Jackson Blyton.
See the aftermath of Hughie's outburst in Friday's (1 July) 'Big Brother', which will also feature the third eviction of the series.
Tap the image below to launch the slideshow...
'Big Brother' Baddies Through The Years
SUBSCRIBE TO & FOLLOW UK ENTERTAINMENT