A new YouTube beauty challenge is calling on everyone - no matter their skintone - to support black-owned makeup brands.
Vlogger Jackie Aina posted her own take on the BOMB (black owned makeup brands) challenge, encouraging her followers to buy products made by "black and minority-owned businesses" - especially "those who are not black".
"There are a lot of black-owned brands who are amazing and are often overlooked and overshadowed by bigger brands," she said, explaining that many of the ranges used in her tutorial include products for all skin tones.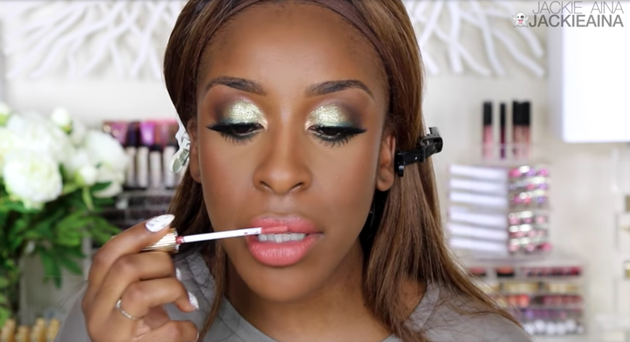 In her tutorial, Aina uses products from Shea Moisture, Lena Lashes and Coloured Raine, to name a few.
Referring to other popular YouTube challenges she added: "If you can slather 100 different highlighters on your face, I don't see how far-fetched it is to ask someone who is not black to support black-owned beauty brands."
Aina hopes her video will inspire people to try new things and encourage big brands to cater to a wider range of skin tones.
We can definitely get behind this over the 100 layers of foundation, mascara and liquid lipstick videos.
Also on HuffPost
Quotes On Why Diversity In Fashion And Beauty Matters
SUBSCRIBE AND FOLLOW
Get top stories and blog posts emailed to me each day. Newsletters may offer personalized content or advertisements.
Learn more