Theresa May has been asked to urgently clear up the "shocking" confusion over the Brexit process, after Boris Johnson today directly contradicted David Davis over whether the government had made contingency plans for leaving the EU without a deal.
Speaking in the Commons today, the foreign secretary said "there is no plan for no deal because we are going to get a great deal."
However in March, the Brexit secretary sought to reassure voters that the government was prepared.
"We have been planing for the contingencies, all the various outcomes, all the possible outcomes of the negotiation," he told the BBC's Andrew Marr Show.
Asked if this included a "proper plan for no deal", Davis added: "Oh yes, oh yes."
Theresa May repeatedly said during the election campaign that "no deal is better than a bad deal".
Labour MP Chuka Umunna, a leading supporter of the Open Britain campaign, has today written to the prime minister demanding she explain whether her Brexit secretary or foreign secretary was correct.
"These directly contradictory statements emanating from senior members of Cabinet expose a worrying level of confusion within your Government regarding the possible outcomes of the ongoing Brexit negotiations," he said.
"Either the Government has conducted contingency plans regarding a possible 'no-deal' scenario, or it has not. Both cannot be true."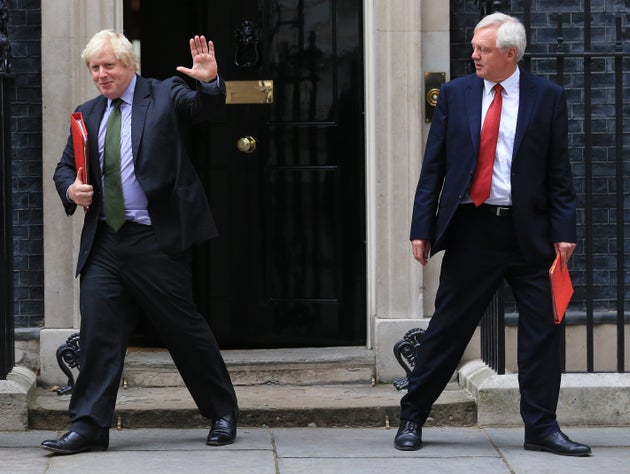 James Chapman, a former senior adviser Davis, said it was "factually incorrect" to say no planning had been done.
Emily Thornberry, the shadow foreign secretary, criticised the government for failing to produce a contingency plan.
"It is the prime minister, at least the prime minister for now, who decided to put the idea of the 'no deal' option on the table - and she couldn't stop using the phrase during the election," she told MPs.
Thornberry asked Johnson: "What would no deal would mean? Can he reassure us, if he is not prepared to tell us publicly, at the very least he has a detailed private plan to manage that risk."
Labour MP Chris Bryant, said: "Boris Johnson's bluster about getting a 'great deal' makes him sound like Donald Trump's unofficial spokesman, not the British Foreign Secretary."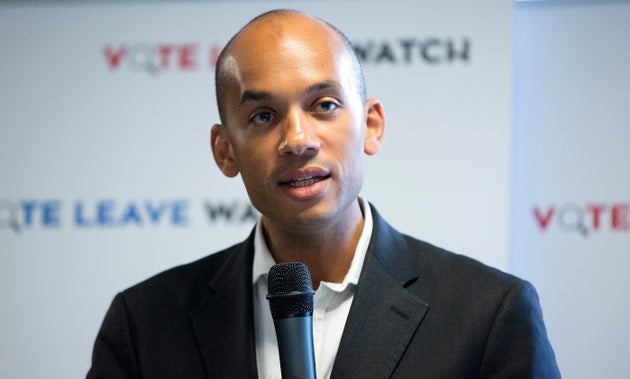 Tom Brake, the Lib Dem Brexit spokesman, said the lack of a plan for no deal showed a "shocking level of complacency".
"These kind of glib assurances are straight out of the Trump playbook. It is simply not good enough when people's jobs, living standards and rights are all on the line," he said.
Johnson also today appeared to contradict Davis when he agreed the UK would not pay a "penny piece more" to the EU than it already had.
The price tag is based on financial obligations the other member states believe the UK would need to settle on its way out the door.
Davis has said the UK will meet its "legal" obligations. But Johnson told MPs "the sums that I have seen they propose to demand from this country seem to me to be extortionate". 
Chuka Umunna letter to Theresa May: 
Dear Prime Minister,

You and your Ministers have repeatedly said in reference to leaving the European Union that "no deal for Britain is better than a bad deal for Britain." But today in the House of Commons, the Foreign Secretary stated that the Government has "no plan for no deal." This admission would be shocking in its own right, as such a serious possible scenario requires detailed contingency planning by the Government.

However, the Foreign Secretary's admission also directly contradicts previous statements made by the Secretary of State for Exiting the European Union, David Davis. In March, Mr Davis clearly stated that officials had put together contingency plans for a no-deal outcome. He even added that the Cabinet had been briefed on these plans. To add to the confusion, the Secretary of State for Exiting the EU's former Chief of Staff, James Chapman, has today labelled the Foreign Secretary's claim of there being "no plan for no deal" as "factually incorrect".

These directly contradictory statements emanating from senior members of Cabinet expose a worrying level of confusion within your Government regarding the possible outcomes of the ongoing Brexit negotiations. Either the Government has conducted contingency plans regarding a possible 'no-deal' scenario, or it has not. Both cannot be true. Today's events raise a number of urgent questions that must be answered: 

Has the Government conducted detailed contingency planning on the possibility of a 'no-deal' scenario, or has it not?

If the answer is yes, then what is the substance of these contingency plans, and will the Government commit to publishing these plans in detail so Parliament and the public can debate and scrutinise them?  If the answer is no, how can the Government explain such a shocking lack of future planning?

How does the Government expect to conduct negotiations with the European Union when even its own Ministers do not seem to know what if any contingency planning has taken place?

As has been repeatedly demonstrated by numerous business groups, employee groups, experts and studies, a 'no-deal' scenario would be a disaster for Britain. The impact on the British economy, on British jobs, on standards of living for British citizens and on the rights of Britons living in the EU would be devastating. The Government must abandon its pretence that 'no deal is better than a bad deal', when we all know that no deal would be the worst of all possible outcomes. Voters will be shocked to learn of the possibility that the Government still has not conducted contingency planning for such a scenario.  If it transpires that the Foreign Secretary's statement today was incorrect, it exposes a Government that is approaching the most important negotiations for generations in a state of total confusion.

I await your response to these questions with interest.

Yours sincerely,

Chuka Umunna MP
SUBSCRIBE TO & FOLLOW UK POLITICS