Across the UK last night, the only thing louder than the nation's collective dismay at the appointment of Boris Johnson as Foreign Secretary was the frantic scribbling of pens at his new office.
Huffington Post UK Comedy can now exclusively reveal the first guidance document the department passed to its new boss upon his arrival.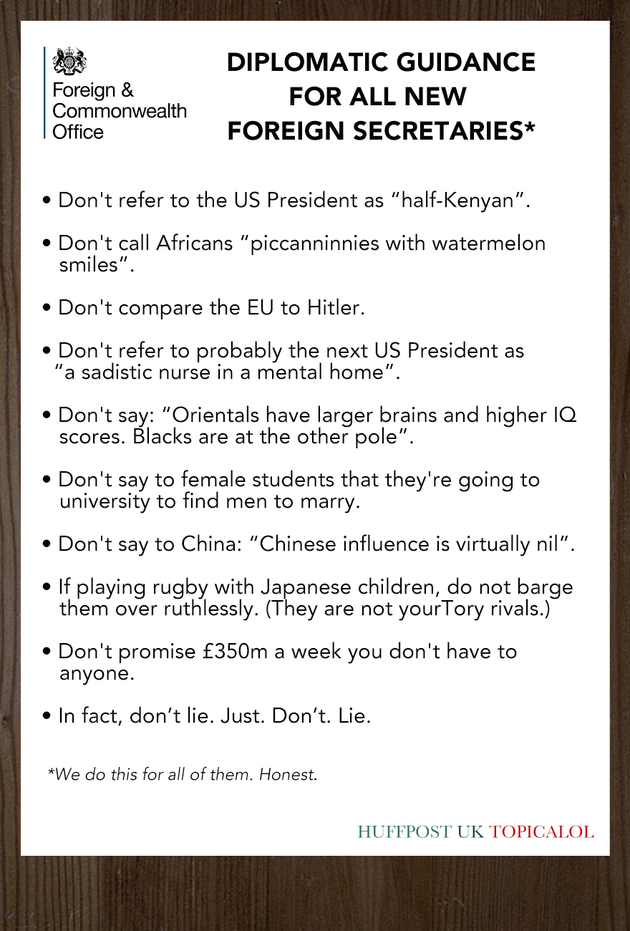 SUBSCRIBE AND FOLLOW
Get top stories and blog posts emailed to me each day. Newsletters may offer personalized content or advertisements.
Learn more