A nursing mother was left humiliated after airport security suspicious of her breast pump ordered her to squeeze her breast to prove she was lactating.
Gayathiri Bose was travelling from Frankfurt to Paris alone when she was stopped and asked to explain the device.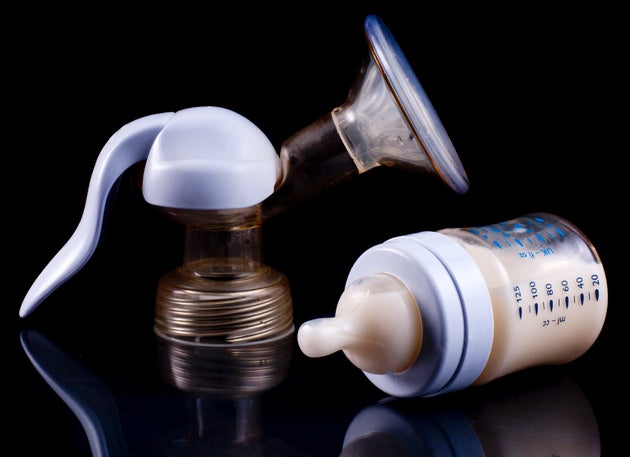 She said: "[The officer] asked me to open up my blouse and show her my breast. She then asked how come I didn't have anything attached to my breast, if I was lactating and expressing breastmilk.
"And I said, there is no such thing that is [permanently] attached, we usually place the pump to our nipple and the machine does the job.
"She wanted me to show her by hand expressing a little."
Bose says in her shocked state she complied, but began to cry as she left the room. She says she has now filed a complaint with the German police and is exploring legal action.
German federal police have refused to comment on the matter, citing "reasons of data protection."
Siobhan Freegard, founder of ChannelMum.com told Huffington Post UK: "While everyone understands the need for airport safety, being asked to expose your breasts to prove you're not a terrorist is humiliating and shocking.
"The airport staff could have discreetly checked the breast pump to ensure it wasn't a suspicious device and let the mum quietly board her flight. This is intrusive and totally unnecessary.
"It also begs the question whether staff would have treated a non-Asian mum in the same manner, or whether they were making unpleasant assumptions."
SUBSCRIBE TO & FOLLOW UK DAILY BRIEF