1) The UK Press Totally Embarrassed Liam Fox This Week 
Liam Fox must have felt like a child being embarrassed by his parents in front of his new cool friends this week.
There he was in Washington on Monday, looking all statesman-like and important, heralding a new dawn of free trade between the UK and US.
He got his picture with US Trade Representative Robert Lighthizer  as he welcomed - what the Department for International Trade described as - "the historic first meeting of the US-UK Trade Working Group."
Chicken. American chicken. American chicken washed in chlorine.
Yep, the yanks wash their poultry in chlorine in order to kill bacteria. The EU doesn't like this, and it is currently banned from being sold into the bloc.
But after Brexit, we could all be filling our bellies with the stuff.
Surely the International Trade Secretary should be the first to chow down on American chicken as a sign of just how good Brexit tastes?
"Would you feel comfortable eating chlorine-washed chicken?" a British reporter asked Fox in a press conference. The International Trade Secretary could barely hide his fury at the question. The journalist might as well have asked him if that nasty rash had now cleared up - "You know, the one you got the special cream for?"
Fox channeled Michelle Obama: when they go low, you go high:
 "In a debate which should be about how we make our contribution to global liberalisation and the increased prosperity of both the UK, the US and our trading partners, the complexities of those - the continuity agreements, the short-term gains that we may make, the opportunities we have and our ability to work jointly towards both a free-trade agreement and WTO liberalisation - the British media are obsessed with chlorine-washed chickens, a detail of the very end stage of one sector of a potential free trade agreement.

"I say no more than that."
How dare the British press be obsessed with details such as: "What food people will eat after Brexit?"
Anyone who hoped some Cabinet unity would break out on the issue were left disappointed.
Defra Secretary Michael Gove was asked on Radio 4's Today programme whether chlorinated chickens should be allowed in the UK after Brexit.
"No," was his very clear response.
Animal welfare campaigners shouldn't get too excited about that "no" though.
How many times did Gove say he wasn't going to stand to be Prime Minister?
2) Home Secretary Amber Rudd Has Finally Read Her Job Description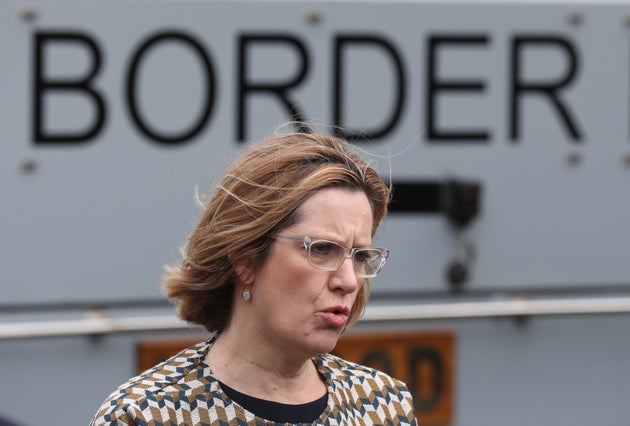 The chlorinated chicken row is obviously something which only people who paid extremely close attention to the intricacies of trade deals will have been aware of in the run up to last year's referendum.
Another issue which also snuck under the radar was immigration.
The matter was barely mentioned in the debates about the UK's membership of the EU, but thankfully Home Secretary Amber Rudd has kept her eye on the ball.
The timing is perfect, as the Government is yet to trigger Article 50, begin the negotiations with Brussels or put forward an offer on EU citizens rights.
Oh sorry, my opposite pills have worn off.
Quite why Rudd is doing this work now is baffling…almost as baffling as when the Government will finally hit its long-stated target of getting net migration down to below 100k a year.
Lewis was asked whether it was reasonable for voters to think that the manifesto commitment was one that would be met before the end of this parliament in 2022.
However despite repeated questions, Lewis said he would not set an "arbitrary year".
He did, however, confirm freedom of movement would end in March 2019 - when the UK leaves the EU.
At least the Cabinet are fully up to speed on these developments though.
When Boris Johnson was told about Rudd's plan during a trip to New Zealand, he replied: "You bring me news of this report."
Joined up Government at its best.
3) Labour is proving it's a Government-in-waiting by being just as all over the place on Brexit as the Tories.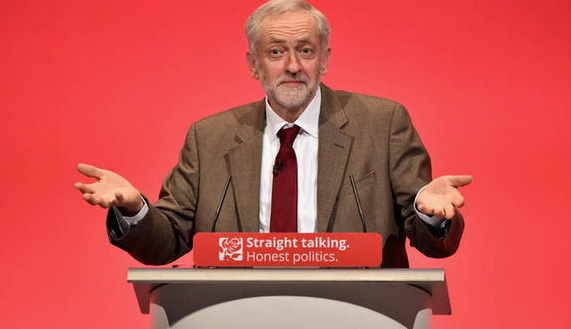 Demonstrably untrue of course, just look at Norway, Iceland and Liechtenstein.
Corbyn said no position had yet been taken on whether the UK should remain in the customs union, but Shadow International Trade Secretary Barry Gardiner has certainly nailed his colours to the mast.
So, Labour thinks the UK should be out the Single Market, and most probably out of the customs union.
Shadow Brexit Secretary Kier Starmer told an audience in the City of London on Wednesday it was all about retaining "the benefits of the single market and the customs union." With those benefits would come the responsibilities, of course.
Shadow Chancellor John McDonnell - who six weeks ago said "people will interpret membership of the single market as not respecting [the] referendum" - also piled in this week, saying: "We are not ruling anything out but what we are saying is that we are the fifth largest economy in the world and we have a special status in both our relationship with the EU and the rest of the globe and we feel we can get a deal that achieves tariff-free access."
The Great Fudge continues.
4) The EU Wants To Simultaneously Halt Talks And Have More Talks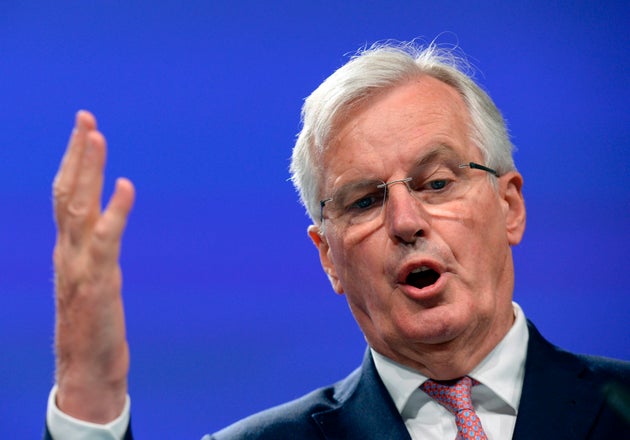 Over in Brussels, the EU's Chief Negotiator Michel Barnier seems to be trying to get an extended summer holiday.
The Brits are briefing back that the EU is yet to explain how it reached the figure of €100billion for the settlement.
It seems that one side needs to blink first here, which takes me back to the point I made after the first round of talks, when David Davis insisted the UK had not compromised on the order of negotiations, when he clearly had.
I said at the time he should have presented that as an example of the UK willing to give ground to the EU in order to get things moving, which would have allowed him to claim some moral high ground.
He could have used some of that goodwill now by asking Barnier to show his hand first on the divorce bill talks. But he didn't, preferring to ape Theresa May's huge successful 'Nothing has changed!' approach to politics.
Alongside all of this, there are reports the two sides are planning to speed up the talks, and hold them every two weeks in order to start making some breakthroughs.
Or just have more opportunities to stare at each other in silence across a table.
5) Despite Brexit? Because Of Brexit? Does It Matter?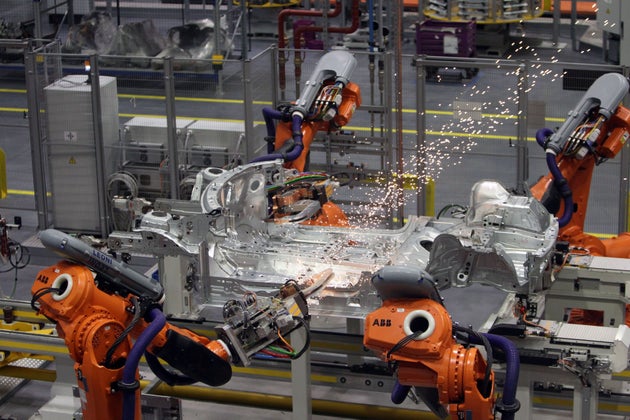 Perhaps we're all over-thinking the importance of Brexit.
This week, BMW confirmed the electric version of the Mini will be built at its Oxford plant from 2019.
The motors will be built in Germany before heading to the UK for assembly.
Before anyone could start digging around to see what deal or post-Brexit assurances the Government had offered BMW in light of those given to Japanese car manufacturers, the German company said such guarantees were "neither sought nor received".
But its not all good news in the automobile industry, with The Society of Motor Manufacturers and Traders warning this week that manufacturing output was 13.7% down this June compared to 12 months previously, and total output in the first half of the year was almost 3% lower.
Exit Briefing
This briefing will be taking a break for a few weeks while I go off on my summer holiday. I look forward to returning to real progress in the negotiations, a coherent Labour position on Brexit and thousands of new subscribers. 
Don't Get Angry, Get Blogging…
At HuffPost we love a good blog, and here are the finest Brexit-penned entries from this week. Have a read, and if any of them provoke an urge in you to speak your brain, send a blog to ukblogteam@huffingtonpost.com and you could find yourself in this very newsletter.
SUBSCRIBE TO & FOLLOW UK POLITICS