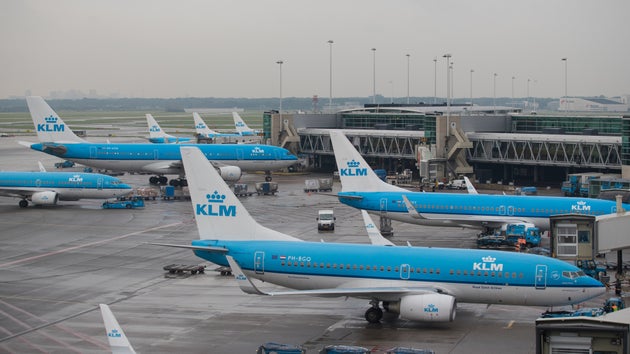 European airlines have backed a joint briefing document advocating the exclusion of their British rivals from the EU after Brexit.
Carriers including Air France KLM, Lufthansa, and TAP Portugal support a tough stance on so-called 'cabotage' regulations.
The rules allow British-owned airlines to fly between and within EU nations.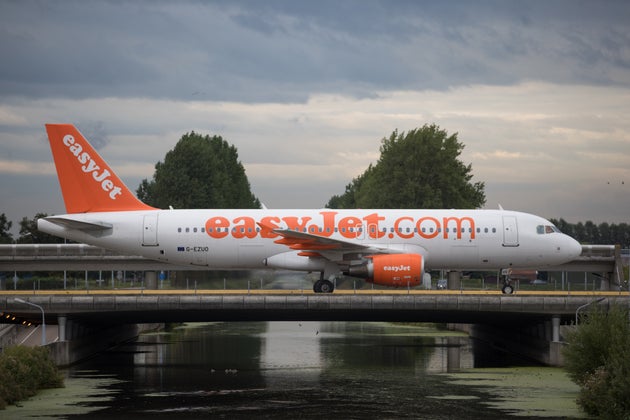 Such a move would reduce profits by millions and potentially increase air fares.
O'Leary claimed bosses at arch-rival easyJet were "secretly shitting themselves" over the potential exclusion, which has been mooted since May.
But easyJet, which uses 'cabotage' rules to fly British-registered jets between countries like Italy and France, as well as some domestic routes within countries like Spain, rejected O'Leary's claims.
He remained certain the British government wasn't prepared for potential moves against UK airlines.
"What the British have underestimated is to the extent that the voices in Europe are lobbying against a deal on flights," O'Leary told reporters. "There's an increasing awareness in the corridors of power in Paris, Brussels and Frankfurt that aviation is the one to stick it to the British government over, because [its effects] come six months before March 2019."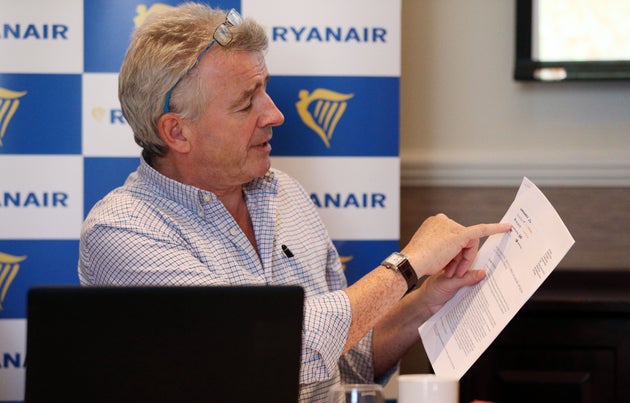 Emma Coulthurst, of holiday price comparison site Travel Supermarket, said: "If the number of flights which a UK airline can take to an airport is restricted, prices are likely to rise."
The outspoken Irishman slammed Theresa May for travelling to Japan amid an impending "crisis" in the British economy.
He told Sky News:  "I fail to see what she's doing in Japan for three days at the moment, why she's not in Brussels or in Frankfurt or in Paris, which is where these negotiations need to take place."
[Theresa May] needs to be over there negotiating or at least removing these roadblocks, not swanning around Japan drinking tea and sake

Michael O'Leary
He added: "She's just come back from three weeks' holidays in the Swiss Alps. Now, everybody is entitled to their holidays, but there's a crisis coming down the road here for the UK economy in the next 12 months.
"Brexit is going to be a disaster for the UK economy. She needs to be over there negotiating or at least removing these roadblocks, not swanning around Japan drinking tea and sake."
Ryanair, which is Dublin-based, has around 40 aircraft based in the Britain.
Tim Alderslade, chief executive of industry body Airlines UK, told the Daily Mail: "We would encourage ministers to seek as liberal and open arrangements as possible, including cabotage rights.
"This is a technical issue that needs to be resolved but … We fully expect flights to be protected because the benefits to both consumers and companies across the UK and the rest of Europe are so significant."
The firm said in an statement emailed to HuffPost UK: "What Ryanair say is simply not true – as they well know. 
"EasyJet announced last month that we have launched an European airline which will be based in Austria and majority European owned. 
"This will put easyJet in exactly the same position as Ryanair and means easyJet can continue to operate flights both across Europe and domestically within European countries after the UK has left the EU."
SUBSCRIBE TO & FOLLOW UK DAILY BRIEF