British taxpayers will pay about £4.5 billion a year to plug the post-Brexit funding gap for key European Union-backed projects that support scientists, farmers and infrastructure, the Chancellor announced.
Philip Hammond guaranteed Government funding for projects backed by the EU structural and investment fund, including agri-environment schemes, which are signed off before this year's Autumn Statement.
The Treasury will assess whether other similar projects that are signed after the mini Budget - expected in November or December - should also get a guarantee, in a bid to reassure UK organisations.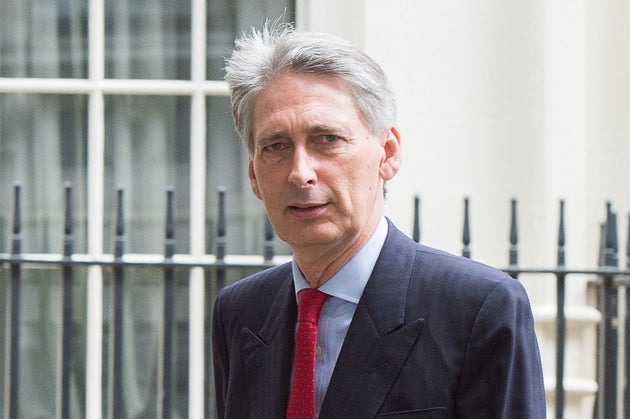 And if organisations bid directly to the European Commission on a competitive basis, such as universities seeking Horizon 2020 research funding, the Treasury will underwrite the payments even if the projects continue after Brexit.
On Saturday, Hammond promised that the current level of Common Agricultural Policy (CAP) pillar one funding for farmers will be matched by the UK after it comes out of the EU until 2020, as a domestic system is put in place, the Press Association reports.
Hammond said ahead of the announcement: "The UK will continue to have all of the rights, obligations and benefits that membership brings, including receiving European funding, up until the point we leave the EU.
"We recognise that many organisations across the UK which are in receipt of EU funding, or expect to start receiving funding, want reassurance about the flow of funding they will receive.
"That's why I am confirming that structural and investment funds projects signed before the Autumn Statement and Horizon research funding granted before we leave the EU will be guaranteed by the Treasury after we leave.
"The Government will also match the current level of agricultural funding until 2020, providing certainty to our agricultural community, who play a vital role in our country.
"We are determined to ensure that people have stability and certainty in the period leading up to our departure from the EU and that we use the opportunities that departure presents to determine our own priorities."
Asked how much he expected the move to cost, Hammond said: "Well, it will depend on when we leave the EU and it will depend on the level of applications for these structural and investment funds and for the research funds Horizon, but around probably, around about £4.5 billion a year would be the level we would expect."
The structural and investment funds that will be guaranteed include CAP pillar two, the European Social Fund, the European Maritime and Fisheries Fund and the European Regional Development Fund, including European Territorial Cooperation.
Examples of projects that have received or are due to receive regional development fund money include:
£5 million for the Graphene Engineering Innovation Centre at the University of Manchester.

£9 million for the manufacturing growth programme to support areas in the Midlands, Yorkshire and the Humber and the East of England.

£3 million for a new life sciences incubation and innovation centre at Porton Down in Wiltshire.
Chief Secretary to the Treasury David Gauke has also written to the devolved administrations to confirm the same level of assurances offered to UK Government departments in relation to programmes they administer but for which they are expected to rely on EU funding.
Brexit Secretary David Davis said: "This announcement shows that the Government is ensuring that those people and organisations currently supported by EU funding can continue to benefit from a measure of continuity.
"This will offer reassurance to them, and help ease the transition to our new relationship with the EU."
Business and Energy Secretary Greg Clark said: "By underwriting the significant Horizon 2020 grants we are showing the extent of our commitment, standing squarely behind our researchers and scientists as they continue working with their European partners to develop new technologies, discover life-saving medicines and pioneer everyday innovations that will benefit all hard-working Britons."
Work and Pensions Secretary Damian Green said: "The fund supports hundreds of initiatives across England like the Ways to Work programme in Liverpool, which is helping disadvantaged people in the area to gain new skills and turn their lives around for the better. With this decision, providers can plan with certainty and help more people gain the security and dignity of work."
Local Government Secretary Sajid Javid said: "Local Enterprise Partnerships are a vital part of our efforts to rebalance the economy, and have helped create thousands of jobs over the past five years.
"Guaranteeing EU funding will further support this work by enabling them to plan ahead with certainty so businesses, universities and local authorities across the country can enable economic growth."
SUBSCRIBE AND FOLLOW
Get top stories and blog posts emailed to me each day. Newsletters may offer personalized content or advertisements.
Learn more