1) Boris Got The Attention He'd Been Craving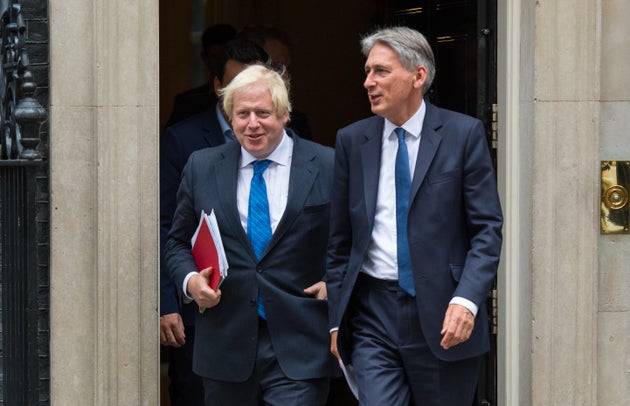 The publication of the article just a week before Theresa May's big Brexit speech in Florence led to suggestions the Foreign Secretary was trying to bounce the Prime Minister into backing his vision of Brexit – which includes not paying any money to access the single market and being able "to act with regulatory freedom."
Such a proposal puts him against the so-called EEA minus vision of Brexit, which would see the UK mirroring regulations from Brussels in order to gain seamless access to the Single Market, but not having to accept free movement.
Johnson, along with his on-again, off-again political lover Michael Gove, want to see the UK free from such regulatory shackles, and take the Comprehensive Economic and Trade Agreement (CETA) between the EU and Canada as a model for a post-Brexit deal.
After today's two-and-a-half-hour long Cabinet meeting, Johnson and Hammond emerged from 10 Downing Street together in a not-too-subtle attempt at trying to display unity.
To be fair to Johnson, while his intervention may have been clumsy, ill-timed and potentially destructive to what remains of Cabinet unity, he attracted far more criticism for it than Hammond has for doing the same sort of thing ever since the election.
2) The Italian Word For Fudging Something Is 'Acciavattare'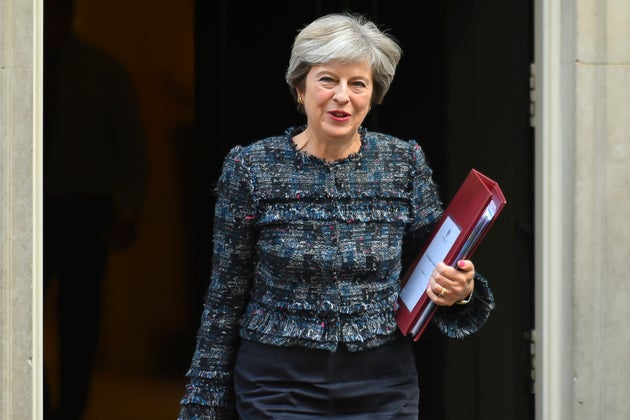 All of the hoo-ha over Johnson is just prologue to May's Florence speech. The Prime Minister will reveal if she is in power or merely in government with her address. Will she come down decisively for EEA minus or Ceta Plus? Will she agree to the EU terms on the divorce bill? Or will she try and fudge the big decisions in order to keep everyone on side?
Noises coming from Cabinet suggest May is going to talk about securing a bespoke - not off-the-shelf – deal, which will give her the wiggle room to continue appealing to both sides of her top team.
With Johnson and Hammond due to be in the audience for the speech, it seems unlikely she is getting to set out any policies which will give camera crews a chance to catch a grimace on the face of either men.
3) Michel Barnier Has Destroyed Boris's Cake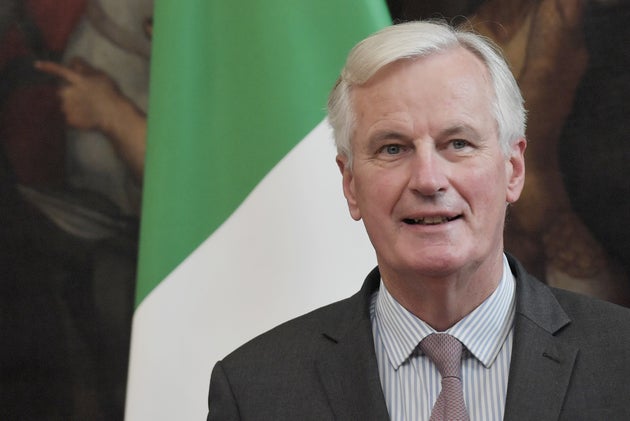 One person who won't be caught grimacing on camera during the speech is the EU's chief negotiator Michel Barnier.
Giving an update on the negotiations, Barnier struck a baffled tone as he said: "I'm wondering why – beyond the progress we've made on certain points – there is still today major uncertainty on each of the key issues of the first phase."
The key issues are citizens' rights, the financial settlement and the Irish border.
On the divorce bill, Barnier was clear that the UK should stump up the cash for projects it signed off as a full member: "We want to provide – and we must provide – certainty for project managers working in Europe, such as in Italy and its regions, and in other continents, such as Africa, on the basis of the commitment of the 28."
Linking a future trade deal with the financial settlement, he added: "Beyond money, this is a question of trust between the 27 and the United Kingdom, based on the respect of one's signature.
"And everyone knows that we will need this trust to create a solid relationship in the future."
As for that future relationship, Barnier took a rolling pin to the cake which Johnson wants to both have and eat as well.
"One thing is sure: it is not – and will not – be possible for a third country to have the same benefits as the Norwegian model but the limited obligations of the Canadian model," he said. In other words: you want the top deal, you have to pay the top price.
Yet, seeing as May has already ruled out staying in the Single Market – which is what the Norwegian model is based on – Barnier's threat may be somewhat empty in this regard.
Another key point of his speech was the focus on transitional arrangements, and in this regard Barnier was equally stark: "I would like to be very clear: if we are to extend for a limited period the acquis of the EU, with all its benefits, then logically this would require existing Union regulatory, budgetary, supervisory, judiciary and enforcement instruments and structures to apply."
He challenged the UK to "put on the table, as soon as next week, proposals to overcome the barriers" stopping the talks.
4) Theresa May Is Rearranging The Deck Chairs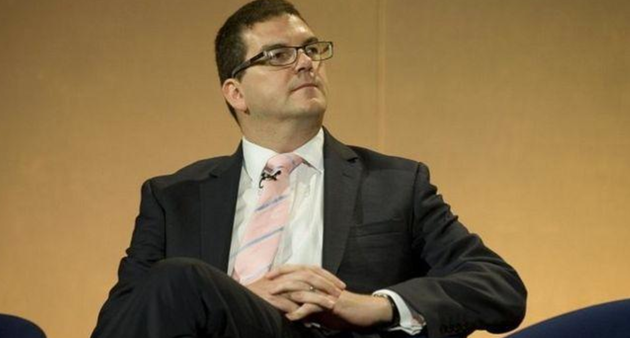 As well as working hard on her speech, May has also been rearranging her backroom staff ahead of the next phase of the negotiations.
Oliver Robbins has moved from being Permanent Secretary at the Brexit Department to become an advisor in Downing Street.
Robbins worked under May at the Home Office for nine months from September 2015, before ending up as the top civil servant in David Davis' department. Having worked in Downing Street for both Labour and Conservative Prime Ministers, Robbins is respected for his impartiality and diligence.
He had previously reported to both the Brexit Secretary and the Prime Minister, but he is now most definitely May's man in the talks.
That could lead to some tension between Robbins and his old boss, Davis, as both will feel they are representing the Prime Minister in the negotiations.
Don't Get Angry, Get Blogging…
At HuffPost we love a good blog, and here are the finest Brexit-penned entries from this week. Have a read, and if any of them provoke an urge in you to speak your brain, send a blog to ukblogteam@huffingtonpost.com and you could find yourself in this very newsletter.
Michael Dugher on how Brexit poses a £4bn risk to Britain's music industry http://huffp.st/lFFonFS
Laura Shields on what our politicians can learn from 'boring' Angela Merkel http://huffp.st/JifuF2r
Joan Pons Laplana on why EU nationals must 'rise up and speak up' for their rights http://huffp.st/uzUjGKN
Thom Brooks on why Leavers like Boris are doing more harm to Brexit than 'Remoaners' http://huffp.st/JHMrGt3
SUBSCRIBE TO & FOLLOW UK POLITICS