The talent show judge has real trouble getting his head around the social media app, after Stephen Mulhern tries to introduce him to it during some downtime at auditions.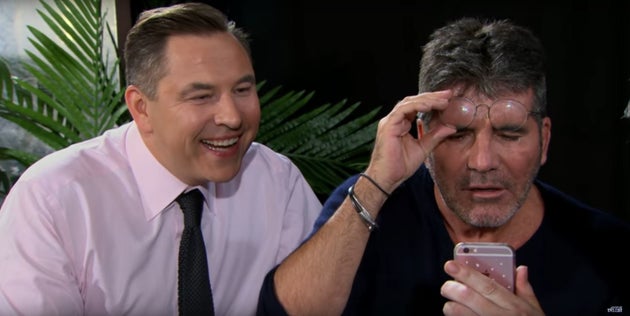 The presenter does a face swap of Simon and co-star David Walliams, which leaves Si completely lost for words, as he's unable to work out exactly how the app works. 
"I don't understand... I don't get it," he moans, as he stares at the phone dumbfounded.
"It's your face on David's head," Stephen explains.
"Well, we look the same," Simon argues. 
Same or not, the result is pretty terrifying. 
'Britain's Got More Talent' airs on ITV2, Saturday 22 April at 9.25pm.
Britain's Got Talent Judges
SUBSCRIBE TO & FOLLOW UK ENTERTAINMENT