A British law student was caught red-handed using a James Bond style gadget to cheat in a university exam. 
The woman was found with 24 pages of notes written in invisible ink that she had smuggled into the test inside a statute book, higher education watchdog the Office of the Independent Adjudicator (OIA) reported. 
It is believed she had also snuck a UV light into the exam hall in order to decipher the otherwise invisible cheat sheets.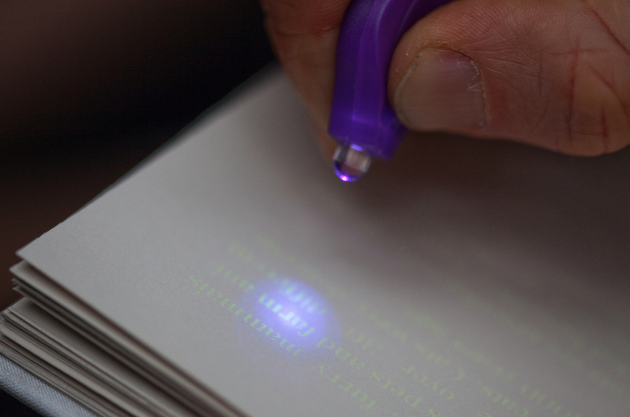 But the student was quickly spotted cheating by her classmates and the exam invigilator and her notes were confiscated. 
The future lawyer's university, which has not been identified, subsequently failed her in all her modules as a punishment. 
In the past four years, tech-related cheating cases have risen 42%, the newspaper reported. 
A spokesperson for Universities UK said cheating is taken "extremely seriously" and guilty students should expect to face "severe penalties". 
"Academic misconduct is a breach of an institution's disciplinary regulations and can result in students being expelled from the university," they said. 
"Universities have become more experienced in detecting and dealing with all forms of cheating." 
They added: "University support services are there to help vulnerable students struggling with anxiety and stress around examinations and coursework deadlines." 
SUBSCRIBE TO & FOLLOW UK DAILY BRIEF