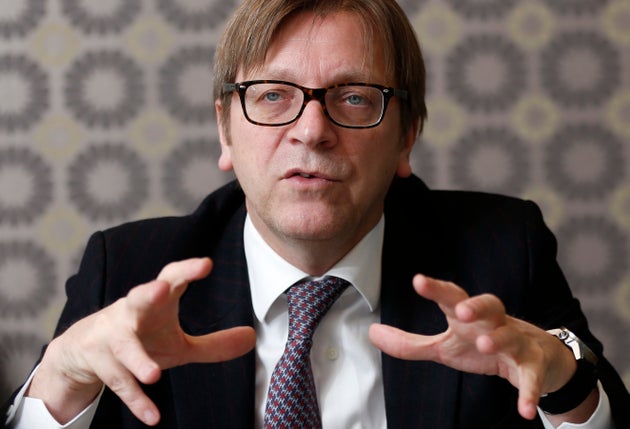 Guy Verhofstadt, the former Prime Minister of Belgium, was reacting bullishly after the Prime Minister confirmed the UK will be leaving the single market to regain control of its immigration policies as she set out her long-awaited vision.
May also said the UK would no longer be members of the customs union in its current form, so the country could seek trade deals across the globe, and MPs would get a vote on the final Brexit deal.
But Verhofstadt, who will sit round the negotiating table after Article 50 is triggered by the end of March and two years of talks begin, signalled he would be playing hardball - dismissing an "a la cart" option.
"Britain has chosen a hard Brexit. May's clarity is welcome—but the days of UK cherry-picking and Europe a la cart are over."
Verhofstadt went on to suggest the threat to develop a new economic model based on lower taxation of business if the EU was not wiling to offer a favourable deal - as May indicated - was a "counterproductive negotiating tactic".
His suggestion centres around May arguing the UK will "seek greatest possible access" to the single market.
Any country in the world can trade with the 28-state bloc but it won't enjoy the tariff-free privileges that members do.
On his LBC radio show, Nigel Farage dismissed Verhofstadt as a "fanatical euro-federalist" who wants countries to be "satellites of the Brussels machine", saying:
"Verhofstadt thinks life outside, having low taxes, having more competitive regulations, is a disaster. I think it's wonderful. It'll mean money flooding into this country on even bigger volumes than it already is."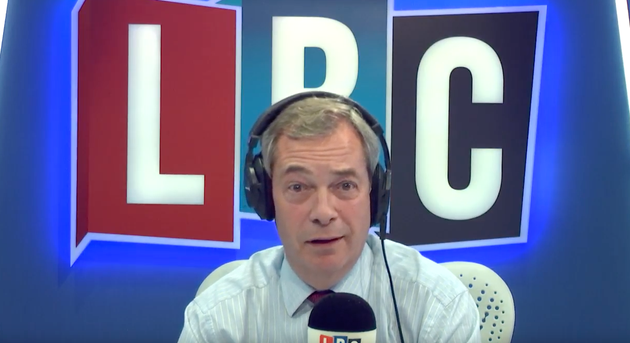 Speaking in Lancaster House, May said:
"What I am proposing cannot mean membership of the single market.

"European leaders have said many times that membership means accepting the four freedoms of goods, capital, services and people, and being out of the EU but a member of the single market would mean complying with the EU's rules and regulations that implement those freedoms without having a vote on what those rules and regulations are."
She added: "It would, to all intents and purposes, mean not leaving the EU at all."
SUBSCRIBE TO & FOLLOW UK DAILY BRIEF