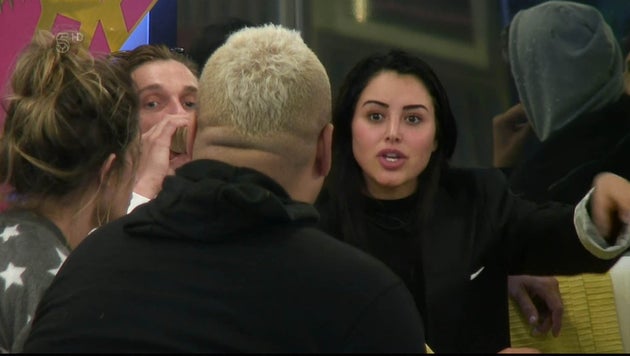 While Lewis initially defended Marnie - insisting it was her choice to kiss whoever she wanted in the house - Bear eventually pushed him to his limit, and the former 'TOWIE' hunk shouted: "I did fucking call dibs on Marnie."
'CBB' viewers were quick to blast the incident on Twitter, insisting that the pair's attitude towards Marnie was "sexist":
When Heavy D became involved in the row - to which Lewis accused him of just being put out that he was rejected by Chloe Khan - he insisted he referred to her as "that", prompting further backlash (warning: strong language).
'Celebrity Big Brother': 14 Most Controversial Moments
SUBSCRIBE AND FOLLOW
Get top stories and blog posts emailed to me each day. Newsletters may offer personalized content or advertisements.
Learn more