Celine Dion has revealed her emotional strength, delivering a passionate rendition of Queen's 'The Show Must Go On' at the US Billboard Music Awards.
The French-Canadian superstar was collecting the Icon Award at the show, when she made the song her public tribute to her late husband Rene, who died in January.
It was only when the couple's son René-Charles presented the award to his mother after she'd sung that she broke down and dedicated it to Rene.
Celine returned to her Las Vegas residency recently, revealing that she had told her husband during their last moments together, that she would take care of everything they had built together.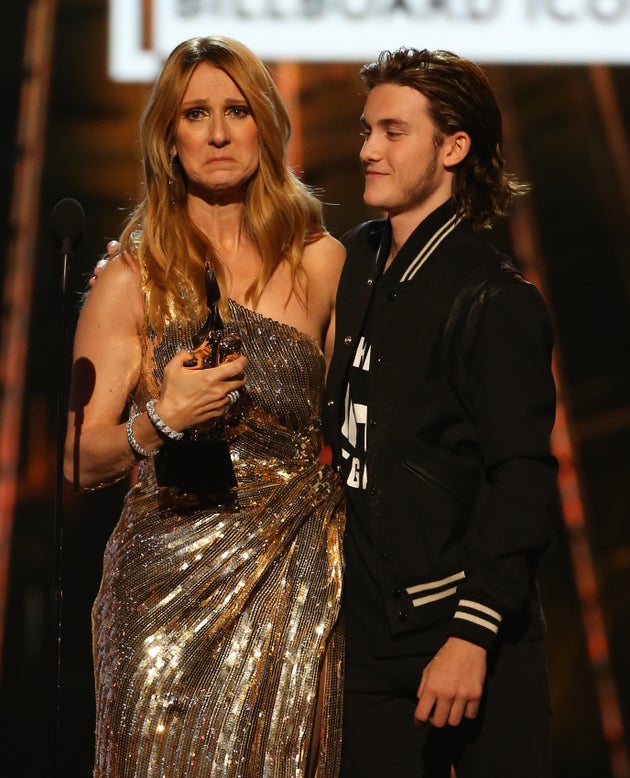 She told ABC News she had told her ailing husband: "You were worrying for my career. You were worrying for the children. You were worrying for everything. It's enough. Do you trust me? Please do. Trust me.
"The kids are fine. I'm fine. I promise you we're gonna be OK. Please leave in peace. I don't want you to worry."
Tap the first picture below to open the slideshow:
SUBSCRIBE AND FOLLOW
Get top stories and blog posts emailed to me each day. Newsletters may offer personalized content or advertisements.
Learn more