Falling at the start of the annual fashion circus, New York Fashion Week is not only hailed as the sign of trends to come, but also the direction the industry is moving in for the coming year.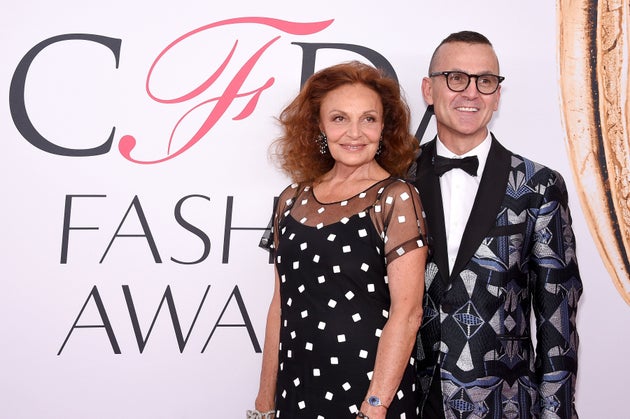 Addressing two issues that are frequently flagged in the fashion industry - eating disorders and diversity - the statement was distributed on Tuesday 24 January in an email from veteran designer Diane Von Furstenberg and CEO Steven Kolb.
They reminded recipients that they are not being policed by the organisation, nor should they be enforcing physical examinations on their models, but gently reminded them of awareness and education.
The note read, according to WWD: "The CFDA Health Initiative is about awareness and education, not policing.
"Therefore, the committee does not recommend that models get a doctor's physical examination to assess their health or body-mass index to be permitted to work.
"Eating disorders are emotional disorders that have psychological, behavioral, social and physical manifestations, of which body weight is only one."
The move is part of the CFDA continuing to grow its health and wellness initiative, which launched in 2007 to address concerns about models being "unhealthily thin".
In the last decade the CFDA has debated the need for official restrictions to be put in place, but has chosen to remain in a position as an advisory board rather than legislators.
This year has also seen the group look at the issue of diversity, saying: "New York Fashion Week is also a celebration of our city's diversity, which we hope to see on the runways."
Hardison says that casting directors need to get past the idea of fulfilling quotas, saying: "Don't stop and think – okay, I've got three or four, that should be fine – they pat themselves on the back. There should never be any stop for a number."
SUBSCRIBE TO & FOLLOW UK STYLE