But now a Chinese Olympic swimmer has blown period taboos out of the water, after she got out of the pool and declared it was her time of the month.
Fu Yuanhui, who spoke of period pains after completing the women's 4x100m medley relay on Sunday, has been praised for her honest admission on a global stage.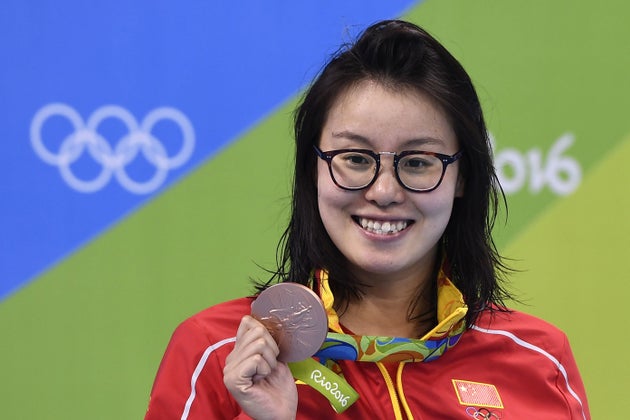 Fu, who achieved a bronze medal in the women's 100m backstroke earlier in the games, came fourth in the women's 4x100m medley relay.
After the race, she was spotted crouching down and holding her midriff. 
A reporter for Chinese broadcaster CCTV went over to check she was okay, to which Fu replied: "I feel I didn't swim well today. I let my teammates down.
"My period came yesterday, I'm feeling a bit weak, but this is not an excuse."
"That's exactly her personality. Cool."
Sophie Tabatadze, from Georgia, spotted the "offensive" and "misogynistic" sign at Vake Swimming Pool and Fitness Club, in the capital city of Tbilisi. It read: "Dear ladies! Do not go to the pool during periods."
For the record, using a pool is completely safe and hygienic when you're on your period, as long as you are wearing a tampon or menstrual cup.
"Tampons will collect the menstrual fluid before it leaves your body — so you don't have to worry about signs of your period showing in the water," reads the Tampax website.
Thanks to Fu's admission about her cramps, the world is a more period-friendly place. 
SUBSCRIBE TO & FOLLOW UK LIFESTYLE