Cliff Richard was "elated" when he was informed the police would not be pursuing allegations into historic sex abuse, however, he has been left drained "mentally and physically", according to his close friend Gloria Hunniford.
The broadcaster told 'Good Morning Britain' that she had spoken to the veteran star yesterday, following his good news, revealing: "I only spoke to him for a short while but he was just so elated. He said it was just an emotional moment when he heard the news."
Yesterday, South Yorkshire Police apologised to the singer "wholeheartedly" for the additional anxiety caused to him by the investigation, which they revealed they had dropped due to insufficient evidence.
Richard has also spoken out since the case was abandoned saying he is "obviously thrilled that the vile accusations and the resulting investigation have finally been brought to a closure".
He also said: "I have never molested anyone in my life."
Gloria revealed that Sir Cliff had been thinking of little else for the last two years, during which time he mostly stayed away from his native England, after his house was searched in the media spotlight in 2014.
Speaking to Kate Garraway and Ben Shephard, Gloria also said that her good friend of 45 years now wanted to be officially told he was 'innocent'.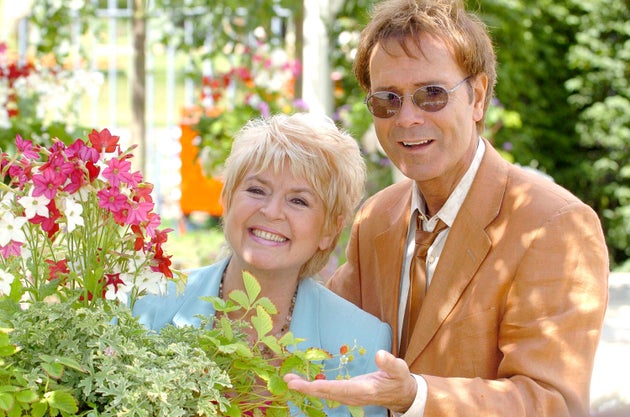 "During the terrible turmoil of the last couple of years, he would say it's the last thing he thought of night, will it all be cleared tomorrow, and the first thing he thought of in the morning, so I know his thought process this morning will be one of elation because at least that relief," she said. "I mean his body must be thinking, 'thank goodness' and I must say I couldn't be more happy for him."
When asked whether she had seen a change in the singer over the last two years, Gloria said: "Mentally and physically. I mean I think mentally, it's been horrific for him, I mean how could it not be because you're being accused of something you know you haven't done. I think physically, Cliff was never overweight but on the other hand I do think he's dropped weight."
Gloria explained that Sir Cliff now wanted to be officially told he was innocent, adding: "Cliff, I know, is looking for the word innocent, which he hasn't yet received in terms of the CPS [Crown Prosecution Service] because as he rightly says, if you haven't done anything there is no evidence to collect in that sense, so he hasn't got the word innocent yet and he would love that word of course because that's how he feels."
Sir Cliff always vehemently denied the claims made against him, and enjoyed the support of close friends, including Gloria, the late Cilla Black, and broadcaster Paul Gambaccini, who went through the same ordeal until he was cleared last year, and said at the time, "If Cliff Richard is ever charged of anything, I will eat my hat."
Tap the first picture below to open the slideshow:
Cliff Richard on 75th birthday tour
SUBSCRIBE AND FOLLOW
Get top stories and blog posts emailed to me each day. Newsletters may offer personalized content or advertisements.
Learn more