Are you a beauty lover with a dark side? We've found the item your dressing table has been missing.
Behold, the coffin lipstick holder.
Created by Etsy seller LifeAfterDeathDesign, the gothic makeup storage holds 24 lipsticks or glosses - and it's seriously to die for.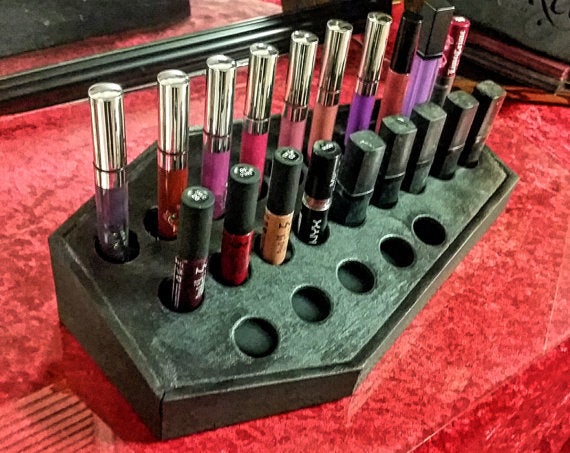 It's made from lightweight wood, painted black (of course) and sealed with clear varnish so you can easily wipe it clean.
The coffin shape is also constructed at a slight angle, to give you full view of all your chosen lip products.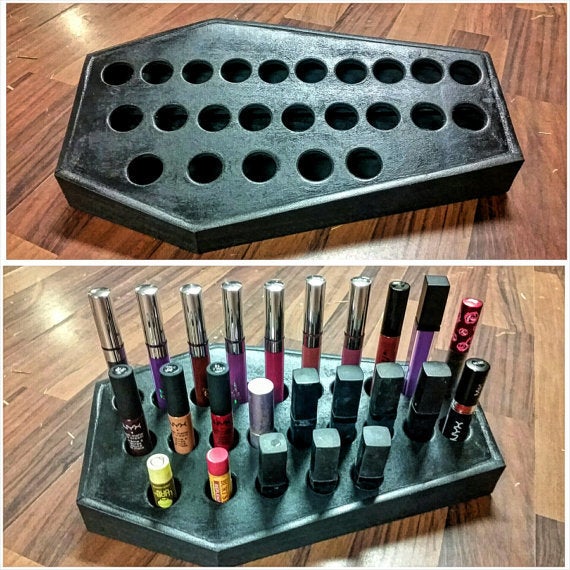 This is one coffin we could definitely see ourselves getting into (get it, GET IT?!).
The Evolution Of Goth Beauty
SUBSCRIBE AND FOLLOW
Get top stories and blog posts emailed to me each day. Newsletters may offer personalized content or advertisements.
Learn more