The party announced in its manifesto on Thursday that it will introduce "tougher" visa rules for overseas students if elected into power, while also creating higher requirements for those who want to work in Britain after graduating. 
Despite prolonged calls from activists, international students will also continue to be included in the government's net migration figures.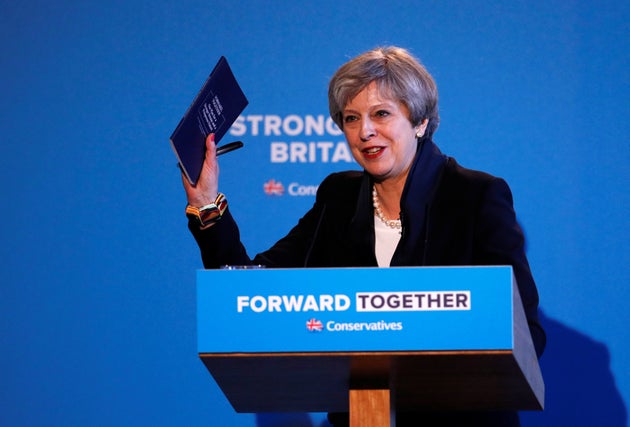 Vowing to reduce net migration to the "tens of thousands", the Tory manifesto claims the party will "continue to bear down on immigration from outside the European Union". 
"We will toughen the visa requirement for students, to make sure that we maintain high standards," it reads. 
"We will expect students to leave the country at the end of their course, unless they meet new, higher requirements that allow them to work in Britain after their studies have concluded."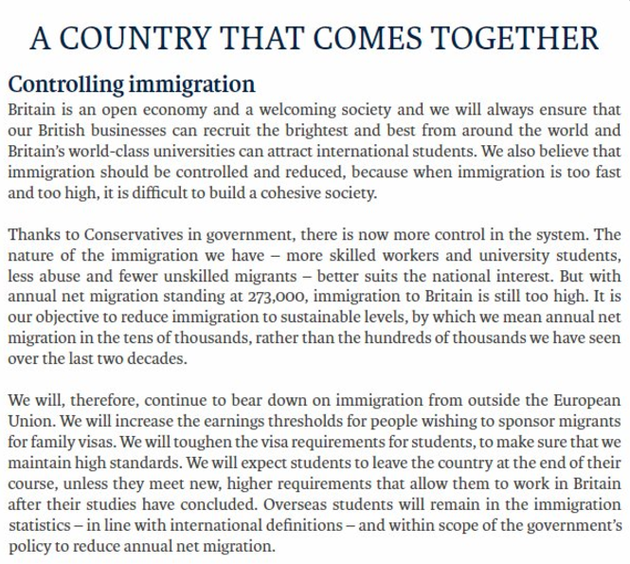 The document continues: "Overseas students will remain in the immigration statistics - in line with international definitions - and within scope of the government's policy to reduce annual net migration." 
The news has led to an outpouring of outrage from students and lecturers. 
"During the seven years I've lived, studied and worked in this country, I've heard them whisper: 'We don't want you here'," one international student wrote on Twitter. 
"Now they're shouting it."  
Others were quick to point out the economic and social benefits of allowing international students to attend UK universities, criticising the Tories for their "illiterate" approach: 
Between 2014-15, 437,000 international students attended UK universities, making up 19% of the overall student population. 
The University and College Union (UCU) has criticised the Conservatives for "pulling up the drawbridge". 
UCU general secretary Sally Hunt said: "International staff and students make a hugely valuable contribution to our universities and colleges, but the Conservative party's unhelpful stance on reducing net migration and toughening student visa rules sends a negative message that overseas talent is not welcome in the UK.
"Instead of pulling up the drawbridge, the next government needs to ensure that the UK remains an attractive destination for academics and students from around the world."
She added: "They should start by immediately guaranteeing the rights of EU nationals currently working and studying here rather than using them as a bargaining chip in Brexit negotiations." 
SUBSCRIBE TO & FOLLOW UK DAILY BRIEF