Unbeknownst to Aidan, Eva knows that he had an affair with her pal Maria Connor and has been secretly getting her own back on him.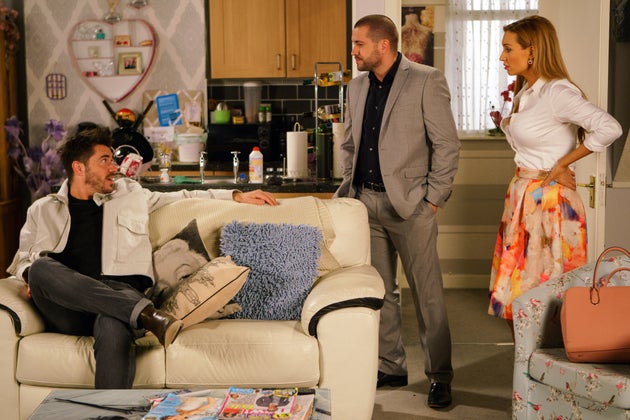 Meanwhile, Adam Barlow has also been waging war on Aidan and blackmailing him, with the threat of telling Eva about the affair.
Next week, viewers will see Eva realise Adam also knows the truth and the pair team to create a plan.
At Adam's suggestion, Eva gets Aidan to put their flat into her name, before worming her way into Underworld by convincing him to give her a job in the office at the factory.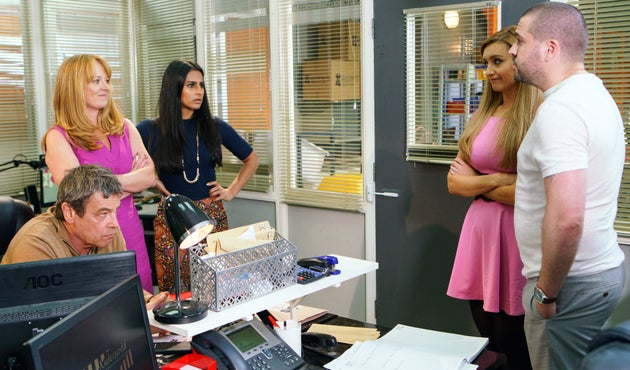 "He wants to build this enterprise, he's always wanted to be seen in his dad's eyes as taking over where he left off, he wants to impress him," Shayne told HuffPost UK and other reporters. "So yeah, the business, definitely. She's not as ditzy as people make out, she can be very clued up."
These scenes air from Monday 17 July. Catch up on all the latest soap news and spoilers here.
Coronation Street - Where Are They Now?
SUBSCRIBE TO & FOLLOW UK ENTERTAINMENT