'Coronation Street' villain Nathan Curtis's plot to manipulate Bethany Platt takes an even darker turn next week, when she sleeps with his best friend.
For the past few months, Nathan has been grooming the teenage Weatherfield resident, who he has led to believe is in an ordinary relationship with him.
However, having already been put in a number of uncomfortable situations over the course of their "relationship", Bethany finds herself in bed with Neil, when her boyfriend Nathan fails to come to her aid.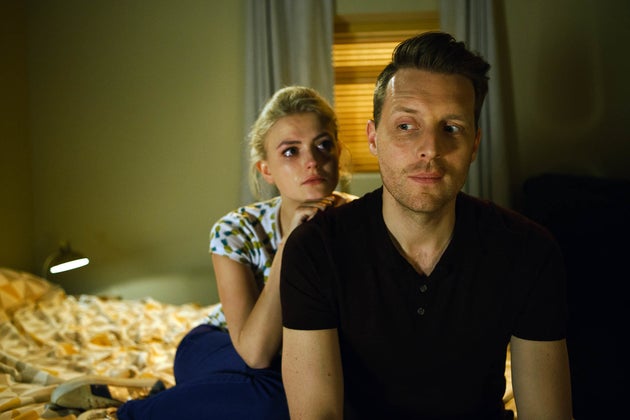 At first, Bethany is convinced to just go for a drink with Neil, who Nathan convinces her he owes money to, and desperate to impress her older boyfriend, she goes along with it.
The two wind up back at a house party, at which Nathan is also in attendance, and from there, Neil tries to get her to go into the bedroom with him.
Actress Lucy Fallon, who plays Bethany, has said (via Digital Spy): "She says no, but he picks her up and carries her in there.
"Bethany is looking at Nathan, and they've planned that if she ever feels uncomfortable or unsafe, she'll rub her ear. She does that but he ignores her."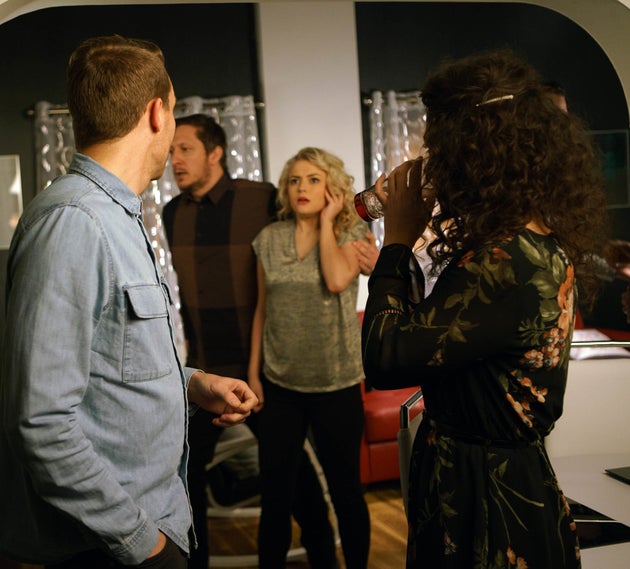 Despite her protestations that she doesn't want to sleep with him as she has a boyfriend, Lucy continued: "We see Bethany and Nathan the morning after and he says he'll make her some breakfast.
"She's confused and thinking, 'Does he know what's happened?' She doesn't know what's going on and feels that she's cheated on him.
"Bethany doesn't know whether Nathan knows or not. He's quite cool with her and part of her wants to talk about it, so she mentions it and Nathan's like, 'Okay, shut up. It's fine'."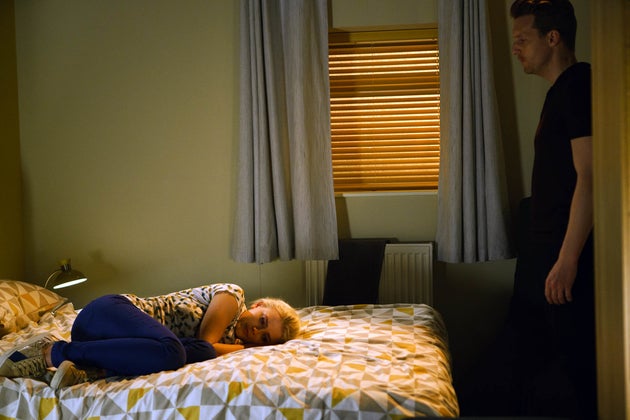 This marks a turning point for the young character though, who begins to suspect everything isn't alright in their relationship, despite Nathan's insistence that it actually makes her "more desirable" that other men would want her.
Lucy added: "Bethany isn't stupid, but because Nathan's influence on her is so big, it outweighs her thoughts. But she starts to think something isn't right."
Christopher Harper, who plays Nathan, recently revealed that when the storyline wraps up during the summer, his character won't be sticking around.
These scenes will air next Friday (28 April) from 7.30pm on ITV.
SUBSCRIBE TO & FOLLOW UK ENTERTAINMENT