Labour is in its weakest state for 50 years, David Miliband has warned following the party's humiliating defeat in the Copeland by-election.
As Jeremy Corbyn made clear he is determined to continue as Labour leader despite the result, Miliband said he was "deeply concerned" about the party.
The currently US-based former foreign secretary also refused to rule out a future run for the Labour leadership although admitted a return to frontline politics was "hard to see" at present, the Press Association reported.
Miliband told The Times: "I'm obviously deeply concerned that Labour is further from power than at any stage in my lifetime."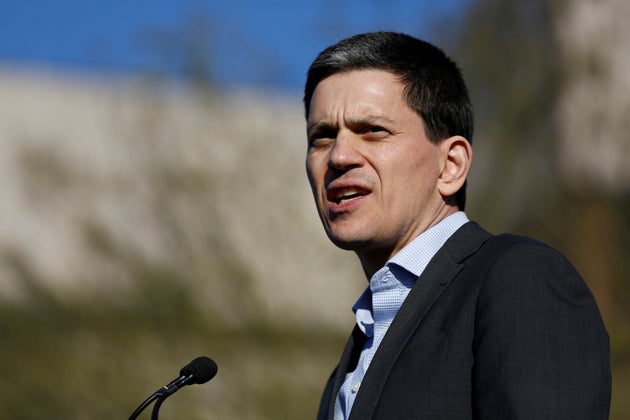 Asked about his future, he added: "I honestly don't know what I'm going to do.
"It's hard to see, but what's the point of saying never?"
MPs have warned the party was on course for a "catastrophic" general election defeat after the Conservatives snatched the Cumbrian seat of Copeland which had been held by Labour since 1935.
Corbyn said the result was "very disappointing" but made clear he would resist calls to resign.
"I was elected to lead this party. I am proud to lead this party," he told reporters.
"We will continue our campaigning work on the NHS, on social care, on housing."
One leading trade union figure warned Corbyn he had to "turn things around" and show he could deliver a Labour government, while another said he needs to take responsibility for improving the party's fortunes "sooner rather than later".
Following a tumultuous election night on Thursday, a jubilant Theresa May travelled north to Copeland to hail an "astounding" victory for Tory candidate Trudy Harrison.
Her triumph was the first gain for a governing party in a parliamentary by-election since 1982.
Later, May told the Conservative Councillors' Association conference in Lincolnshire Labour's "devastating" defeat showed it is "out of touch with the concerns of ordinary working people" and that only the Tories "can truly call itself the party of working people".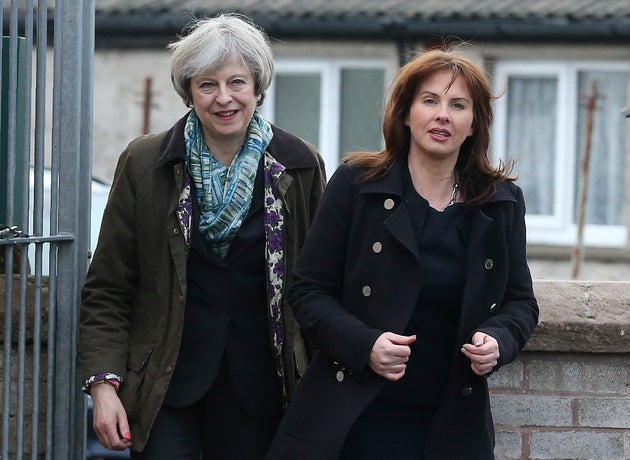 There was some consolation for Labour in Stoke-on-Trent Central, where it saw off a concerted challenge from
leader Paul Nuttall, albeit with a reduced majority.
But there was despair among MPs at the defeat in Copeland, with John Woodcock, MP for neighbouring Barrow-in-Furness, warning the party was heading for a "historic and catastrophic defeat" at the general election.
Senior Labour backbencher David Winnick said Corbyn was an "obstacle" to victory and should consider his position as he is "simply not acceptable" to traditional Labour voters.
Labour's shadow leader of the Lords, Baroness Smith, described the Copeland defeat as "devastating" and said Corbyn should "think long and hard" about his response.
Baroness Smith, the Shadow leader of the House of Lords and a former Labour MP, said that Corbyn had to take more care to reflect official party policy on nuclear power and weapons in a bid to reconnect with voters.
She told the Huffington Post UK: "I think Jeremy will be very disappointed at the election result ... I can't believe for one moment he draws any comfort from that result and he will be clearly be thinking long and hard about it."
Lady Smith suggested Corbyn's long-standing personal objections to nuclear power may have harmed Labour in the Cumbria seat, which is home to the Sellafield reprocessing plant.
"The Labour Party has always been a broad coalition, and on nuclear there's always been differently held views," she said.
"Yet the leader has to reflect the views of the party as a whole."
Dave Prentis, general secretary of the Unison trade union, said while the blame for a "disastrous" defeat did not lie solely with Corbyn, he had to take responsibility for what happened next.
"Nurses, teaching assistants, care workers and ordinary people everywhere need a Labour government. Jeremy has to show he understands how to turn things around and deliver just that," he said.
The leader of the shop-workers' trade union Usdaw, John Hannett, said the by-election results "raise questions about Labour's electability and the vision it offers to the people of this country".
Hannett said: "The electorate clearly have doubts about Labour's message and direction of travel.
"All sections of the party, from the Leader to elected office holders and the members, need to listen to those doubts and learn from them.
"Labour needs a clear, credible message that people can believe in and Jeremy Corbyn needs to take responsibility for delivering that sooner rather than later."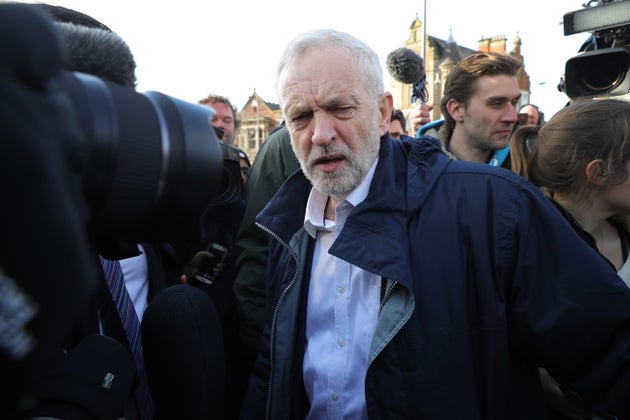 Despite the despondency on the Labour benches, there was little mood for a fresh leadership challenge, with MPs fearing it would lead to a repeat of last year's crushing victory for Corbyn.
Labour campaigns chairman Ian Lavery, a leadership loyalist, insisted the by-election was not a ballot on Corbyn's leadership and claimed the leader is "one of the most popular politicians in the country".
Shadow chancellor John McDonnell, one of Corbyn's closest allies, hit out at Tony Blair and Lord Mandelson for high-profile interventions in the days before the by-elections.
Shadow cabinet minister Sir Keir Starmer, who has been touted as a potential replacement for Mr Corbyn, told The Guardian the Copeland defeat was more "fundamental" than a vote on Labour's handling of Brexit
SUBSCRIBE TO & FOLLOW UK DAILY BRIEF