Donald Trump has declared he has "complete power to pardon".
In a series of Twitter messages, Trump aired renewed frustration with his attorney general, the special counsel leading the Russia probe, and Republicans in Congress who are struggling to advance his legislative agenda.
He did not specify who exactly he had the "complete power" to pardon.
US Presidents have the ability to pardon people before guilt is established or even before someone is charged with a crime.
Authorities are investigating whether there was any collusion between Trump's team and Russia, though both deny this.
It's unclear if he actually could legally pardon himself.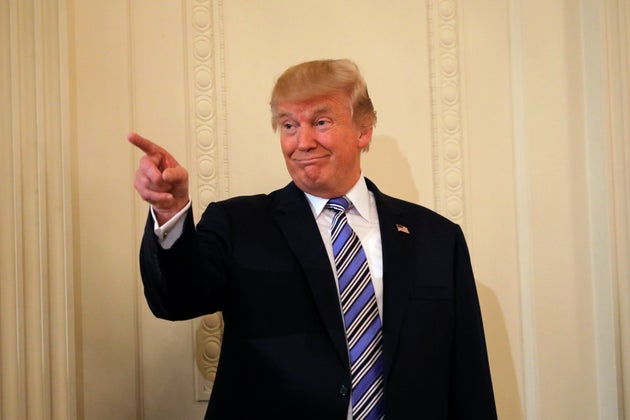 The Constitution's presidential pardon provision does not explicitly ban the president from doing so. But Elizabeth Holtzman, a former Democratic congresswoman who served on the House Judiciary Committee during the Watergate scandal, argued in a Post op-ed this month that the president pardoning himself would undermine the entire constitution.
"A presidential self-pardoning power would seriously undermine the rule of law. If presidents could self-pardon, they could engage in monstrously wrongful and criminal conduct with impunity," she wrote. "That would utterly violate the framers' belief in a limited presidency and in the idea that no president is above the law."
SUBSCRIBE TO & FOLLOW UK DAILY BRIEF